Sorry! You're too late.
The RUGER Mini-30 Rifle, 7.62x39 Cal. GI# 101315071 has been sold.
Click
here
to see what else is available by J & M Trading Post.
View other listings in this category....
Ruger Rifles - Mini-30

Ruger Mini 30 SS 7.62X39, 18" bbl, bright shiny bore, good rifling, aperture rear sight, blade in wings front sight, checkered black synthetic grip stock - cover, LOP - 13 1/4", sling loops,
...Click for more info
Seller: Sprague's Sports Inc.
Area Code: 800
$699.00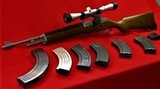 This mini 30 has all the extras you ever need barrel stablizer, scope and to top it all 7 mags . Shipping to lower 48 will be $35 if paying by credit card please add 3%.
...Click for more info
Seller: Dave's Arms and Legs
Area Code: 541
Sold to LP pending payment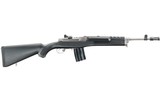 New Ruger Mini Thirty Tactical Semi-Automatic Rifle New! Get yours today! Flash Suppressor & Scope Rings Included! Price: $898.00 Caliber: -7.62x39mm- Brand: -Ruger- Model: -Mini
...Click for more info
Seller: United Sportsmen's Company
Area Code: 815
$898.00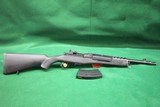 Ruger Mini 30 is chambered in 7.662x39 and has a darkly blued barreled action and a black synthetic stock. This rifle has aperture sights and a muzzle break. The stock has a rubber recoil
...Click for more info
Seller: Deweys
Area Code: 864
$899.99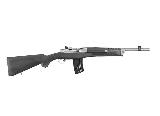 Brand new in the box, ready to ship. Buy it now! Manufacturer: Ruger Model: Mini Thirty SKU: 5868 Caliber: 7.62X39 Barrel: 16.12" Stainless Steel&nbsp
...Click for more info
Seller: Elk County Ammo and Arms
Area Code: 814
$949.99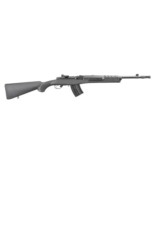 Brand New In The Box, Ready To Ship!!! Precision on the Range, at the Ranch, on Patrol or in the Woods. For decades, Ruger® Mini Thirty® rifles have been the choice for applications r
...Click for more info
Seller: Elk County Ammo and Arms
Area Code: 814
$829.99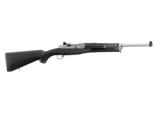 BRAND NEW IN THE BOX AND READY TO SHIP! BUY IT NOW!! Manufacturer: Ruger Model: Mini Thirty Rifle SKU: 5806 Caliber: 7.62X39 Barrel Length: 18.5" Material: Stainless Steel
...Click for more info
Seller: Elk County Ammo and Arms
Area Code: 814
$819.99