Sorry! You're too late.
The B. Searcy & Co. --- Classic Model, Boxlock Ejector Double Rifle --- .470 Nitro Express GI# 100531177 has been sold.
Click
here
to see what else is available by Hallowell & Co..
View other listings in this category....
Featured Gun Classifieds Searcy Firearms
.458 Lott by Butch Searcy of Boron, California built on a South African Vektor true magnum length double square bridge Mauser action. 23 1/2" Krieger barrel with NECG banded r
...Click for more info
Seller: Dismal River Armory
Area Code: 308
$10,500
Searcy Firearms

Double Trigger, Quarter Rib w/one Fixed Rear Sight, White Front Sight. Gun has been checked, test fired, and certified for safety. Ships in a Doskocil hard case.
...Click for more info
Seller: Bass Pro Shops Springfield
Area Code: 417
$18,999.99 **SALE**$17,999.99 SAVE **$1,000.00**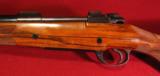 Searcy Vektor .458 Lott by Butch Searcy of Boron, California built on a South African Vektor true magnum length double square bridge Mauser action. 23 1/2" Krieger barrel with NECG banded ramp fr
...Click for more info
Seller: Dismal River Armory
Area Code: 308
$10,500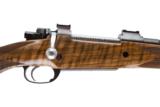 VECTOR DOUBLE SQUARE BRIDGE MAUSER 25" BARREL WITH ISLAND REAR SIGHT 1-4X20 NIKON SCOPE WITH TALLEY DETACHABLE RINGS AND BASES EXCELLENT ORIGINAL CONDITION 9LBS 15 OZ X 14" LOP &n
...Click for more info
Seller: Steve Barnett Fine Guns
Area Code: 662
$9,500.00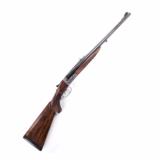 Seller: Circle Seven
Area Code: 601
$13,000.00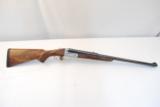 B. Searcy "Classic" double rifle chambered in .470 Nitro Express. Rifle has 24" monobloc barrels, double triggers, single express rear sight and a Brass bead front sight. St
...Click for more info
Seller: Deweys
Area Code: 864
$8,995.95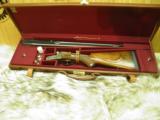 B. SEARCY & CO. CLASSIC MODEL DOUBLE RIFLE CALIBER "470" NITRO EXPRESS, BARRELS ARE 24", WITH A QUARTER RIB AND V NOTCH REAR SIGHT, DOUBLE TRIGGERS, EXHIBITION GRADE ENGLISH WA
...Click for more info
Seller: mikescustomshop
Area Code: 406
$19,999.00 XMAS SALE $16,999.00