Sorry! You're too late.
The Sig Sauer 556R 7.62x39 GI# 101560540 has been sold.
Click
here
to see what else is available by Gun Sport Ltd..
View other listings in this category....
Sig Sauer Rifles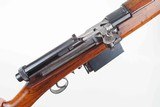 Description: The SIG Mondragon, one of the earliest "successful" semi-automatic rifles, employs a gas-impingement system that drives an operating rod on the right side of the receiver to
...Click for more info
Seller: Historic Investments
Area Code: 563
$17,500.00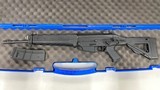 Seller: GUNPRIME
Area Code: 205
$2,499.00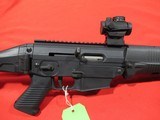 Matte black finish, collapsible stock, topped with a Primary Arms red dot optic. Comes with the factory case, three magazines, and the loading tool.
...Click for more info
Seller: Jaqua's Fine Guns Inc
Area Code: 419
$700.

SIG Sauer SIG716 G2 DMR Rifle .308 WIN caliber Semi-Auto Rifle Two-stage match trigger Coyote tan finish 6 position collapsible stock Muzzle brake Two-position adjustable gas system ke
...Click for more info
Seller: Elephant & Castle Fine Arms
Area Code: 417
$2,995.00

SIG551-A1, chambered for the widely used 5.56 x 45mm NATO caliber using Swiss Polymer magazines. Comes with two Sig 5.56 magazines.The SIG551-A1 features a distinctive Swiss folding stock, and an M191
...Click for more info
Seller: Freedom1
Area Code: 936
4,700.00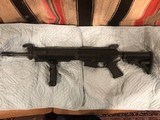 Sig 556 with 16" barrel, collapsable stock, (1) Mag, MI front and rear collapsable sites. Great shape, very accurate. UT grip with swing out bipod.
...Click for more info
Seller: MB103
Area Code: 703
$1,500.00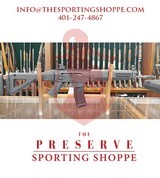 The Look and Feel of the Classic SIG556 ™ in Affordable .22 Rifle SIG SAUER, Inc., the leading manufacturer of commercial, law enforcement, and military firearms fuels the demand for the legenda
...Click for more info
Seller: The Sporting Shoppe
Area Code: 401
$950.00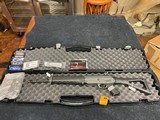 New in Box, Sig Arms 551-A1 in .556 Nato, Folding Stock, rotary diopter sighting system, all paperwork, Manufactor Case , 1 x 30 round and 1 x 20 round magazines able to be "Ganged" together
...Click for more info
Seller: Adolfo Gutierrez D.B.A. Fine Gun Bank
Area Code: 281
$ 3950.00 Plus Shipping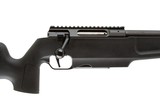 Seller: Steve Barnett Fine Guns
Area Code: 662
$3,195.00