Sorry! You're too late.
The Stag 2T 5.56 MM Rifle GI# 101083633 has been sold.
Click
here
to see what else is available by mars.
View other listings in this category....
Stag Arms Rifles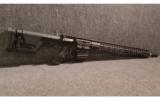 Seller: Cabelas Thornton
Area Code: 303
$1,049.99

Seller: Collectors Firearms
Area Code: 713
$629.95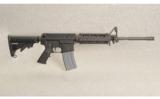 Seller: Cabelas Garner
Area Code: 984
$599.99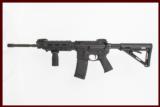 STAG STAG-15 CHAMBERED IN 5.56MM WITH A 16 INCH BARREL AND 1.5 INCH BARREL COMES WITH CASE. THIS GUN IS IN EXCELLENT CONDITION AND IS COVERED BY DURY'S LIFETIME WARRANTY. WE BUY GUNS!NO COLLE
...Click for more info
Seller: DURY'S GUN SHOP
Area Code: 210
$799.99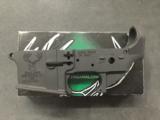 Stag AR lower "2nd Amendment"... $119.95 plus $20.00 shipping. Add 4% for credit card payments.
...Click for more info
Seller: Traders Gun Store
Area Code: 864
$119.95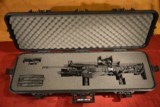 The fully US-Manufactured left handed stag 15l Product Specifications of left handed ar-15 UPC Code: 898559001117 Manufacturer: Stag Arms LLC Model: STAG-15L Mode
...Click for more info
Seller: TacOpShop
Area Code: 801
$1,495.00
STAG SUPER VARMITER .556 AR 15 TARGET RIFLE Pre-ban. A2 buttstock. A3 forged aluminum receiver. No sights. Guaranteed 1/2" MOA. Stainless steel barrel. Free float tube. Gas block. L
...Click for more info
Seller: mmriflemakers
Area Code: 828
$815.00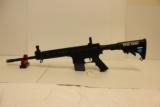 Stag Arms Stag-15/M4 5.56x45m/m (.223 Remington), 17 3/4" BBl with muzzle break, 6LB 12OZ, 10 1/4"-13 1/3" LOP
...Click for more info
Seller: Gun Sport Ltd.
Area Code: 432
$1,295.00
Stagarms Stag-15 in 300 blackout. Gun comes with a Nikon prostaff scope. Used but in good condition.
...Click for more info
Seller: GNG
Area Code: 601
$650.00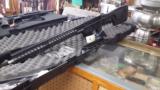 Seller: VHF Guns
Area Code: 563
$1,365.00