Weatherby Rifles - Southgate
Weatherby Rifles - Southgate
Weatherby mark 5 serial#H93280 made in 1963 in Japan; assembled in Southgate using mathieu lefthanded action. The stock is very good. Bluing is perfect The redfield scope (3x9) i
...Click for more info
Seller: Bernie's Gun and ammo
Area Code: 208
2495.00 shipping is 100..00 for ins and sh ipping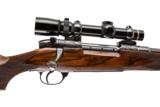 SOUTHGATE ACTION 23" OCTAGON BARREL WITH CONETROL RINGS AND LEUPOLD 1.5-5 COMPACT SCOPE CUSTOM ENGRAVED 9LBS 4 OZ X 13 1/2
...Click for more info
Seller: Steve Barnett Fine Guns
Area Code: 662
$6,500.00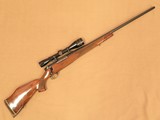 This Japanese manufactured MK V is very clean and was hunted with very little. It has a Leupold 3-9X40 AO scope mounted with Redfield rings and bases. It has 95% original blue and a perfec
...Click for more info
Seller: Antique & Modern Firearms, Inc.
Area Code: 859
$1,295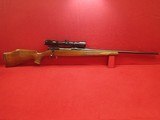 Weatherby Vanguard Bolt Action Rifle Chambered in 7mm Remington Magnum. This rifle is an early serial number, and was made by Miroku in Japan in 1970-71, with South Gate, CA markings. W
...Click for more info
Seller: New England Guns and Parts
Area Code: 508
$759.00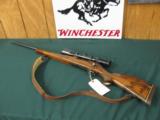 5100 Weatherby Mark V Deluxe 300 Mag, 24 inch barrel, LEFT HAND Southgate,,gloss SWAROSKI NOVA 2.2X9X42 SCOPE heavy recticle tapers to fine,tooled leather sling lamb enhanced,Rosewood pistol grip with
...Click for more info
Seller: dawsonsdoubles
Area Code: 210
$1,395.00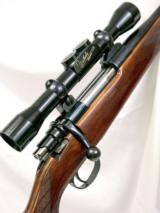 WEATHERBY PRE-MARK V .300 Weatherby Magnum bolt action, 24" bbl., Monte Carlo stock w/ skip line checkering and maker's pad, Weatherby Imperial 4x81 scope w/ Buehler mounts, LOP: 13 3/8"
...Click for more info
Seller: Fieldsport LTD
Area Code: 231
$1495.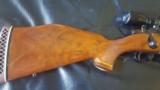 Weatherby Mark V Deluxe in 240 Wby Mag. Excellent Condition on Wood and Bluing. This is a Southgate production. Has a 24" Barrel. Very Nice Wood. No Box. Credit Cards add 3%. Shipping and
...Click for more info
Seller: Browning Collectable Rifles
Area Code: 541
$1,795.00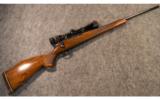 Seller: Cabelas Berlin
Area Code: 978
$1,349.99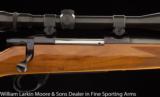 ID #6546 Make WEATHERBY Model VANGUARD DELUXE Configuration Bolt Action Gauge / Caliber .270 Win Price $950.00 Serial &nbsp
...Click for more info
Seller: William Larkin Moore & Sons
Area Code: 480
$950.00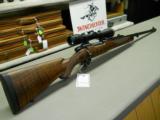 Weatherby mark V,Safari custom classic,24" barrel with 1/4 rib safari sights,beautiful oil finished stock,leupold LPS 1-1/2x6 30mm scope, .375 H&Hmag.,like new condition.
...Click for more info
Seller: JERRYS GUN SHOP
Area Code: 248
4,500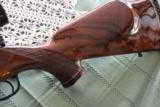 *SOLD to Tony in Utah* Here is a wonderful Weatherby Mark V in Weatherby 240 Magnum caliber. What an awesome cartridge. Having been fired very, very minimally it is in impeccable condition.
...Click for more info
Seller: Painter
Area Code: 734
$2,595.00