Sorry! You're too late.
The Weatherby Southgate Custom .270 Wby Magnum - True Rare Left Hand Conversion FN Mauser GI# 101966776 has been sold.
Click
here
to see what else is available by SitekArms.
View other listings in this category....
Weatherby Rifles - Southgate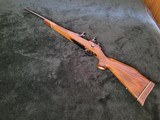 This is a near mint left hand Mark V Weatherby Deluxe rifle built to specs by HOWA in Japan. This is a high quality, and highly finished rifle that is chambered for the potent, flat shooting 7
...Click for more info
Seller: 1907dlx
Area Code: 608
$1,750.00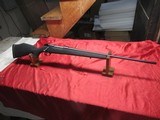 South Gate, 24" Barrel, Great Bore, Excellent Condition, Buyer pays 50.00 shipping Pa residents add 6% sales tax, Price is for check or money order, Cc add 3%
...Click for more info
Seller: Perry County Firearms
Area Code: 717
$995.00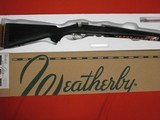 For sale this New In The Box S.S. Barreled Action Vanguard with Composit Stock with Weatherby minute if angle accuracy guarantee with Weatherby test target that measures 5/8 of inch (.625 ) !
...Click for more info
Seller: STJ
Area Code: 517
$1,100.00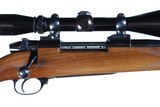 Metal surfaces rate excellent, a few handling marks to wood. Leupold Vari X II 3x9 scoped. • Free Shipping, No Credit Card Fees. • Lay-a-way available for this firearm. • 1/3 Down,
...Click for more info
Seller: Alligood's
Area Code: 478
$1,695.00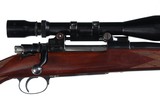 Southgate California Mfd, early serial number. Bausch and Lomb scoped. Excellent overall condition. • Free Shipping, No Credit Card Fees. • Lay-a-way available for this firearm. •
...Click for more info
Seller: Alligood's
Area Code: 478
$1,695.00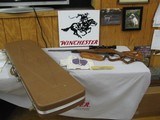 7603 Weatherby Vanguard VGX deluxe 300 Win Mag, 24 inch barrel, sling, case, ORIGINAL WEATHERBY TARGET,(RARE SHOWS July 19 1984 shoot in date) this is the very good one imported by Southgate C
...Click for more info
Seller: dawsonsdoubles
Area Code: 210
$1,295.00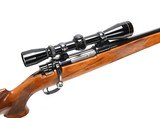 Weatherby South Gate bolt action rifle on a Mauser action made in 1957. This rifle is chambered in .270 Weatherby Magnum. 24" barrel which is numbered to the action. The
...Click for more info
Seller: B C Kinsey
Area Code: 913
$1,700.00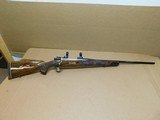 This is a new (tested fired,never hunted) Weatheby Custom Crown 300 Wby Mag bolt action rifle It is a 3+1 shot with a 24" blued barrel Has a custom mauser action This rifle features a
...Click for more info
Seller: Hiwayxgunsandammo
Area Code: 715
$6,595.00