Winchester Rifles - Double
Featured Gun Classifieds Winchester Rifles - Double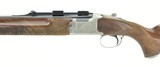 Winchester Grand European XTR .257 Roberts caliber rifle. Over/under rifle in popular .257 Roberts caliber. Excellent condition with original hard case and scope mounts.
...Click for more info
Seller: Collectors Firearms
Area Code: 713
4,500.00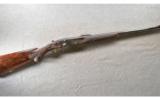 This is a very hard to find CSM built Winchester Model 21 Grand American in .470 Nitro Express. The grade AAA walnut is free from and dings or marks and has outstanding B style carving and checkering.
...Click for more info
Seller: Cabelas Fort Worth
Area Code: 817
Was $36,999.66 Now $29,999.66
Winchester Rifles - Double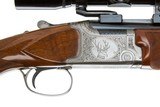 23 1/2" BARREL WITH 1/4 RIB AND 1 FOLDING SIGHT FACTORY QD RINGS AND BASES WITH A BURRIS 4X SCOPE SINLE TRIGGER EJECTORS FIELD FOREARM PISTOL GRIP AS NEW IN MAKERS CASE WITH LIGHT MARKS IN
...Click for more info
Seller: Steve Barnett Fine Guns
Area Code: 662
$4,250.00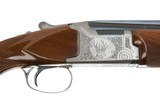 23 1/2" BARRELS WITH A 1/4 RIB AND EXTRA REAR SIGHT SINGLE TRIGGER EJECTORS FIELD FOREARM PISTOL GRIP EXCELLENT CONDITION IN MAKERS CASE LIGHT MARKS IN THE WOOD 8LBS 2 OZ 13 9/16 LOP &nb
...Click for more info
Seller: Steve Barnett Fine Guns
Area Code: 662
$4,650.00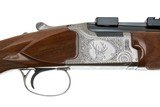 23 1/2" BARREL WITH A 1/4 RIB AND 1 FOLDING FACTORY QUICK DETACH BASES AND RINGS SINGLE TRIGGER EJECTORS FIELD FOREARM PISTOL GRIP AS NEW IN MAKERS CASE 8LBS 5 OZ 14 LOP
...Click for more info
Seller: Steve Barnett Fine Guns
Area Code: 662
$4,250.00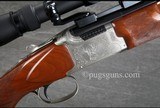 Seller: Puglisi Gun Emporium
Area Code: 218
$4,250.00