Winchester Rifles - Model 65
Winchester Rifles - Model 65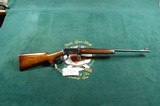 Seller: bobsvintageguns
Area Code: 989
$3500.00

Winchester Model 65, 32/20, 99% Deep Blue overall, 98% Rich Wood with a light scratch on top of Butt, Open Sights, No Belly wear, Approximately only 1600 32/20's were Made, Great Bore.
...Click for more info
Seller: Don Grove
Area Code: 503
$6500.00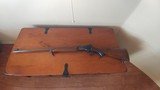 This hard to find model 65 deluxe is in great condition. The metal and wood show some marks as shown in the pictures. It comes with the factory swivels.
...Click for more info
Seller: hapeki
Area Code: 920
$7450.00

Wincheseter Model 65, 218 Bee, Bolt Peep, Blue Toning to 90% on Receiver, Forend Cap and Belly. Nice Barrel Blue , Pretty Wood with minor impressions, Nice Solid rifle, Good Bore.
...Click for more info
Seller: Don Grove
Area Code: 503
$4200.00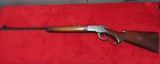 Good condition Rare 218 Bee Winchester Model 65 with 24" barrel. Made in 1937. $50.00 Shipping C&R required for shipping; All items shipped Fedex. Please contact Gloria at 540-
...Click for more info
Seller: moby
Area Code: 540
$3,599.00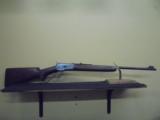 CONSIGNMENT USED GOOD CONDITION WINCHESTER MODEL 65 IN 25/20 WCF 22" BLUED BARRLE Hooded ramp front sight and adjustable rear buck horn sporting sight and mounted with a smoot
...Click for more info
Seller: DOMINIONOUTDOORS
Area Code: 540
$3499.99

"Winchester Model 65 .25-20 WCF caliber rifle. Custom upgraded model 92 Winchester, with a model 65 barrel. Has a half magazine, Williams peep sight and crescent butt plate. The custom stock is o
...Click for more info
Seller: Collectors Firearms
Area Code: 713
$2,895.00
Guns by Sally-always the best for less. We are really proud to offer this very good example of Winchester's sought after model 65. This one is one of the rarest of the breed, chambered in 32-20. Only
...Click for more info
Seller: Gunsbysally
Area Code: 724
SOLD
"Winchester 65 .218 Bee caliber rifle. Small bore lever action in desirable .218 Bee caliber. Has a Weaver scope on Stith mounts. The blue is about 95%, the stock has marks and dents. The bore an
...Click for more info
Seller: Collectors Firearms
Area Code: 713
$3,995.00
Guns by Sally-always the best for less. We are really proud to offer this very good example of Winchester's sought after model 65. This one is the rarest of the breed, chambered in 25-20. Only about 5
...Click for more info
Seller: Gunsbysally
Area Code: 724
SOLD
#1002526, Winchester Model 65 in 218-B Finished at Winchester on March 12, 1949. The Winchester letter from their Gun Museum by T. E. Hall, Curator states "This was very special and was used as a
...Click for more info
Seller: Champlin
Area Code: 580
39500.00 - SOLD