Sorry! You're too late.
The Winchester ~ 65 ~ .32 WCF GI# 101127799 has been sold.
Click
here
to see what else is available by Cabelas Dundee.
View other listings in this category....
Winchester Rifles - Model 65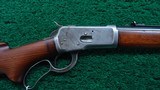 22 inch round barrel chambered in Caliber 32-20. Very good bright shiny bore. Correct ramp front sight and typical buckhorn rear sight. Pistol grip plain walnut stocks in good condition with traces of
...Click for more info
Seller: LeRoy Merz Antique Guns
Area Code: 218
$ 2,350.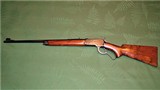 Guns by Sally-always the best for less. We are really proud to offer this very good example of Winchester's sought after model 65. This one is the rarest of the breed, chambered in 25-20. Only abo
...Click for more info
Seller: Gunsbysally
Area Code: 724
3300 OBO

Winchester Model 65 Pre 64 Rifle, 218 BEE Caliber, Bolt Peep, Nice Original 65 with 90% Toning Blue, Nice Wood with a few minor impressions, Hood, Good Bore.
...Click for more info
Seller: Don Grove
Area Code: 503
$4900.00

Winchester Model 65 Rifle .218 Bee caliber (highest demand) As new condition appears unfired since restoration 24" barrel Half length magtube holds 7 Professionally restored As rule
...Click for more info
Seller: Elephant & Castle Fine Arms
Area Code: 417
$3,995.00

Winchester Model 65 .25-20 WCF caliber rifle. Custom upgraded model 92 Winchester, with a model 65 barrel. Has a half magazine, Williams peep sight and crescent butt plate. The custom stock is of beau
...Click for more info
Seller: Collectors Firearms
Area Code: 713
2,895.00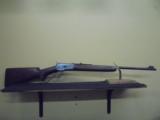 CONSIGNMENT USED GOOD CONDITION WINCHESTER MODEL 65 IN 25/20 WCF 22" BLUED BARRLE Hooded ramp front sight and adjustable rear buck horn sporting sight and mounted with a smoot
...Click for more info
Seller: DOMINIONOUTDOORS
Area Code: 540
$3499.99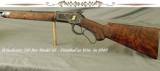 #1002526, Winchester Model 65 in 218-B Finished at Winchester on March 12, 1949. The Winchester letter from their Gun Museum by T. E. Hall, Curator states "This was very special and was used as a
...Click for more info
Seller: Champlin
Area Code: 580
39500.00 - SOLD