Sorry! You're too late.
The Winchester model 67 single shot 22. GI# 101642981 has been sold.
Click
here
to see what else is available by Burnt River Trading Co..
View other listings in this category....
Winchester Rifles - Model 67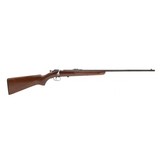 "Youth single shot rifle. Bore is excellent. Metal has approximately 90% original finish with some patina. Stock has been refinished. Good overall condition.
...Click for more info
Seller: Collectors Firearms
Area Code: 832
$295.00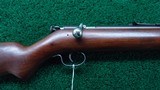 Bolt action single shot rifle is as new with a 27 inch round barrel chambered in 22 S.L.OR L.R. Box is the typical Winchester box with a couple of shooters pictured. Box is in very good condition with
...Click for more info
Seller: LeRoy Merz Antique Guns
Area Code: 218
$ 1,250.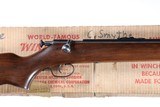 Excellent plus overall condition, handling marks to wood, Youth configuration. Manufactured 1935-1963. With unnumbered correct box. Manufactured between 1935-1963, this Winchester Model 67A .22 sll
...Click for more info
Seller: Alligood's
Area Code: 478
$695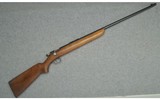 This Winchester Model 67 is chambered in .22 S, L, & LR and has a 27" barrel. This rife is in very good overall condition. It has very minor use wear. .22 Short/Long/Long Rifle
...Click for more info
Seller: Cabelas Sun Prairie
Area Code: 608
$449.99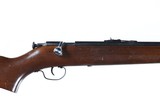 Metal surfaces rate very good plus, handling marks to wood. Manufactured 1935-1963. Manufactured between 1934-1960, the Winchester Model 67A .22 sllr bolt-action rifle is a classic, traditionally-s
...Click for more info
Seller: Alligood's
Area Code: 478
$349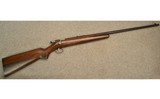 Seller: Cabelas Christiana
Area Code: 302
$349.99

WINCHESTER MODEL 68 22 short long & long rifle , 27" barrel, very very nice original condition, $425.00 + $ 45.00 shipped to your FFL or C&R SORRY I DO NOT ACCPET CRED
...Click for more info
Seller: DELUXE90
Area Code: 541
$ 425.00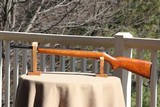 I am offering a beautiful all original Winchester Model 67A "Boys Rifle" with 20" barrel, single shot, 22 s.l.lr. This particular rifle is a later one, and was most likely made
...Click for more info
Seller: grouse123
Area Code: 412
Sold

very good condition winchester model 67 single shot bolt action 22 gun functions as it should may have been refinished at one point in the past clean shiny bore
...Click for more info
Seller: Gunsmittys
Area Code: 716
$325.00 shipped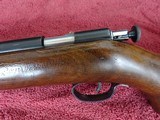 WINCHESTER MODEL 67A BOYS RIFLE, 22 S. L. OR L.R. SINGLE SHOT BOLT ACTION, 20" BARREL, 34 1/2" OVERALL. EXCELLENT BLUE, MIRROR BRIGHT BORE. VERY GOOD WOOD WITH NORMAL HANDL
...Click for more info
Seller: Pat McKune
Area Code: 218
$450.00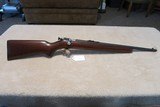 "SOLD" WINCHESTER MODEL 67A "BOYS RIFLE". 20" BARREL. 22 SHORT, LONG & LONG RIFLE. AT LEAST A 98% WOOD & BLUE. BEST I HAVE EVER HAD. NO SN. MFG 1934-1963. CALL O
...Click for more info
Seller: Rogers Firearms
Area Code: 229
SOLD