Sorry! You're too late.
The WINCHESTER - MODEL 74. SEMI-AUTO. TARGET RIFLE. W-SCOPE. .22" BBL. MFG. IN 1953. VERY NICE! - .22 LR GI# 101447014 has been sold.
Click
here
to see what else is available by Olde West Gun & Loan.
View other listings in this category....
Winchester Rifles - Model 74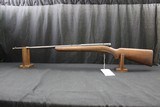 Seller: Gun Sport Ltd.
Area Code: 432
$350.00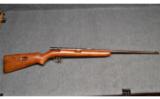 Seller: Cabelas Wichita
Area Code: 316
$449.99
Custom Win 70 338 Edge, 30" Krieger SS BBL. 9.35 twist. Large 4 port tactical brake. Extendable bipod that swivels and cants. Accuracy international floor plate and magazine. Decelorator re
...Click for more info
Seller: Charlie Brown Jr.
Area Code: 503
$2200.00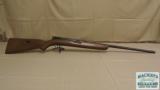 Winchester model 74 semi-automatic rifle. Chambers .22 long rifle caliber cartridges through a 22 inch barrel with an excellent bore. Finish is blue and showing patina throughout. Stock is smooth, sol
...Click for more info
Seller: Mackeys
Area Code: 252
$399.00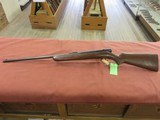 Winchester 74, 22LR, tube magazine through the butt stock, all original, 90% blue, 70% wood varnish, excellent bore
...Click for more info
Seller: Double L's Shooting
Area Code: 607
$265.00 + $50.00 Shipping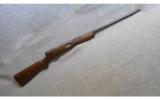 Seller: Cabelas Kansas City
Area Code: 913
$749.99
MADE IN THE USA. TEST FIRED. 85% AND ALL FACTORY. PLEASE ADD $30 FOR SHIPPING. RETURN POLICY: We offer a 3 day return policy. Items must be returned in the same condit
...Click for more info
Seller: ART'S GUN SHOP
Area Code: 636
$475.00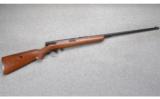 Seller: Cabelas Dundee
Area Code: 734
$239.99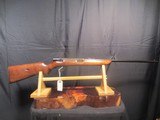 WINCHESTER MODEL 74 22 AUTOMATIC CHAMBERED FOR 22 LONG RIFLE. MADE FROM 1937 TO 1956. EXCELLENT BORE WOOD HAS A COAT OF VARNISH ADDED. FUNCTIONS WELL, NO RUST OR PITTING. SRIAL
...Click for more info
Seller: MAX T. FRANCE
Area Code: 716
$350.00

1954 WINCHESTER MODEL 74 .22LR SEMI-AUTO RIFLE. Serial number "3815XXA". 97% of the original factory blue with crisp factory markings. 22" round tapered barrel. Original sights. NO extr
...Click for more info
Seller: David Condon, Inc.
Area Code: 540
$450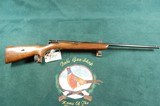 Seller: bobsvintageguns
Area Code: 989
$399.00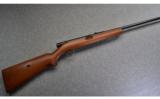 Seller: Cabelas Springfield
Area Code: 541
$339.97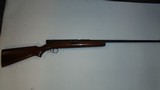 Winchester Model 74. 22 inch barrel chambered in .22LR. This gun is in average condition. The wood has a few marks on it.
...Click for more info
Seller: webber guns
Area Code: 530
$450.00