YHM (Yankee Hill Machine) Rifles
YHM (Yankee Hill Machine) Rifles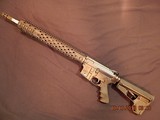 Noveske N4 Lower with VLTOR Weapon Systems MUR-1 Upper & Charging Handle, Yankee Hill parts inclued - 223-Wylde/556-NATO 18" Stainless Fluted-Barrel, Muzzle Brake, Gas System, Free Floa
...Click for more info
Seller: Mr556223
Area Code: 520
$2,495.00

Yildiz NBDTS 870 20 Gauge Shotgun. Deluxe semi-auto field gun with engraved receiver, 28" barrel and nicely figured wood in excellent condition.
...Click for more info
Seller: Collectors Firearms
Area Code: 713
$549.95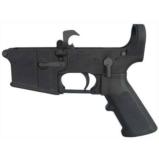 New in box YHM Assembled lower receiver. Comes complete so you can start your AR-15 build. Yankee Hill Machine makes some of the best AR lowers on the planet. If you need a lower, you need this lower.
...Click for more info
Seller: Halifax Supply
Area Code: 386
$249.99