Featured Gun Classifieds Engravers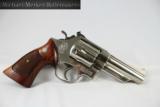 Michael Merker has been in the business of gunsmithing for 30+ years and has developed his specialty in the restoration, reconfiguration, and sales of high quality firearms. True to his artisti
...Click for more info
Seller: mmriflemakers
Area Code: 828
VARIOUS
Engravers
Author Marco Nobili has mentioned the work of Creative Art Engravers Company in previous publications and decided to write a book on them because they are some of the finest engraving artists in the w
...Click for more info
Seller: Jeff's Outfitters LLC
Area Code: 573
$99.95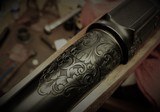 Hello and please allow me to introduce myself & offered services. Learned The Trade & Certified in Liege, Belgium, Promo 1994 with Gold-inlay Scrollwork & Belgium Style Cut&nbs
...Click for more info
Seller: ChrisRoufosseHandEngraving
Area Code: 818
To be determined upon inquiry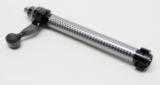 At CUSTOM SHOP INC We Offer Professional Bolt Jeweling Services. Return Your Bolt To Its Original Beauty, Or Give Your New Bolt Some Class. Please Give Us A Call And Make Sure You Visit Ou
...Click for more info
Seller: Custom Shop Inc
Area Code: 406
POR

Simpson LTD is a licensed import and export service provider. Contact Nica or Rich at 309-342-5800, Tues-Sat 10am-6pm (CST), or Sat 1pm-6pm (CST), for more information. Firearm Laser Engravin
...Click for more info
Seller: Simpson Ltd
Area Code: 309
$200 min for Imports/ $450 min for Exports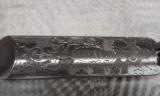 Do you want some engraving on your firearm? Something small and tastfull or full relief of the whole firearm, my schedual has opened up and I'm looking for more work, I have figured out a li
...Click for more info
Seller: GusRobins
Area Code: 989
$25 per hour

Engraving services. 26 years full time gun engraver. See my Sample pictures. Call me if you need to ask a question or e mail . Dale98377. Dale Woody firearms engraving.
...Click for more info
Seller: dale98377
Area Code: 731
To be determined.
Custom engraving on floor plates for Mauser, Remington, Winchester, Ruger, and Browning bolt action firearms. Currently offering engraving on barrels and receivers and 1911s prices based on work
...Click for more info
Seller: Red Oak Gunsmithing
Area Code: 989
$100.00
Geoffroy Gournet , master engraver, 35 years experience , trained in Belgium and Italy . First prize of Gunsmithing School Liege . 16 years Parker Reproductions. Hammer, Chisel and bulino , no g
...Click for more info
Seller: Geoffroy Gournet
Area Code: 610
POR
My work is done in the "OLD WORLD TRADITION". I use hammers, chisels and handgravers crafted by me. Gun engraving is a knowledge of several skills. You will see in the following pictures
...Click for more info
Seller: J. J. ROBERTS ENGRAVING
Area Code: 703
POR
Mens brass belt buckle with fine silver engraved Boar's head. Engraved by John Miller. Size - oval 3 1/4" x 2 3/8" fits 1" - 2" belts.
...Click for more info
Seller: John
Area Code: 941
$150.00