Featured Gun Classifieds Gun Shops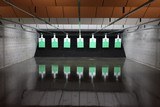 A premium experience without the premium price...CHARLOTTE'S ONLY 5 STAR INDOOR RANGE.... csaguns Carolina Sporting Arms has been the Carolinas' premiere destination for exceptional c
...Click for more info
Seller: Carolina Sporting Arms
Area Code: 704
$25 ALL DAY SHOOTING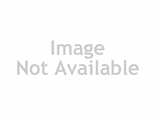 GUN LOBBY is a full service gun shop in Duluth, GA. We are pleased to introduce to you the newest member of the Gun Lobby team, Gunsmith Rusty Kidd! Rusty comes to GUN LOBBY with years of nota
...Click for more info
Seller: GUN LOBBY
Area Code: 770
VARIES
Gun Shops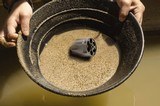 Custom Shop, Inc. 'HARD TO FIND' FIREARM PARTS Welcome to Custom Shop, Inc. Can't find a part for your rifle or handgun? Not a problem. Odds are that we just might have what you're lo
...Click for more info
Seller: Custom Shop Inc
Area Code: 406
POR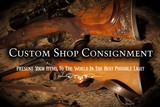 Custom Shop, Inc. CONSIGNMENTS Welcome to Custom Shop, Inc. List your firearm collection or single gun with Custom Shop, Inc., and reach collectors world-wide. Every item we list for you recei
...Click for more info
Seller: Custom Shop Inc
Area Code: 406
POR

Custom Shop, Inc. Handgun RESTORATION & REFINISHING Welcome to Custom Shop, Inc. We are proud to offer Colt recommended Restoration & Refinishing Services and Repair work equal to Colt&rs
...Click for more info
Seller: Custom Shop Inc
Area Code: 406
POR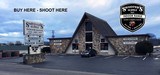 Family owned and operated at this location for over 30 years. Centrally located across Highway 153 from Northgate Mall on Hixson Pike. The building has 12,500 sq. ft. of retail, range lobbies, class r
...Click for more info
Seller: Shooter's Supply, LLC.
Area Code: 423
1,500,000.00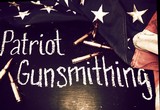 I am a small, home-based gunsmith who takes work on an appointment basis. I offer basic cleanings at 40 dollars and detail strips on a quote basis. I also perform a variety of gunsmith and armory serv
...Click for more info
Seller: Patriot Gunsmithing
Area Code: 623
Call for a quote
504 Main St Cleveland, ND 58424 1 bed 2 baths 1,740 sqft FOR SALE: Commercial Building off I-94, Cleveland, ND. Own your Own Office, Gas Station, Bar/Restaurant off I-94, full cloverleaf
...Click for more info
Seller: United Sportsmen's Company
Area Code: 815
89,000.00
Located in New Middletown Ohio, between Cleveland and Pittsburgh. County setting, Home and business sites on 1 1/2 acers, 21 years in business, owner looking to retire. Good track record, all li
...Click for more info
Seller: SXS ohio
Area Code: 330
Call for more info.....
This is our 38th year in business of all three establishments, family owned and operated. Interior occupies 7000 sq.ft. for all three businesses. Down town location, two blocks off of Interstate I-2
...Click for more info
Seller: RJC Frearms LLC
Area Code: 719
$280. K or best offer