Sorry! You're too late.
The ATI Road Agent SxS BLEM 12 Gauge 18.5" Walnut / Engraved ATIGUKOF12RA GI# 101447676 has been sold.
Click
here
to see what else is available by Elk County Ammo and Arms.
View other listings in this category....
ATI - American Tactical Imports Shotguns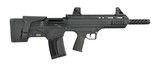 BRAND NEW IN THE BOX AND READY TO SHIP! BUY IT NOW!! Manufacturer: ATI (American Tactical) Model: Bulldog SGA 12 Gauge Bullpup Shotgun SKU: ATIG12BDB Gauge: 12 Barrel Leng
...Click for more info
Seller: Elk County Ammo and Arms
Area Code: 814
$649.99

NEW ATI CAVALRY SX O/U 12GA 28″ VR BLUED/WALNUT EJECTORS – ATI ATIGKOF12SVE It has a 14.23" LOP, with a 1.45" drop at comb, and 2.2" drop at the heel. Action : O
...Click for more info
Seller: DOMINIONOUTDOORS
Area Code: 540
$499.99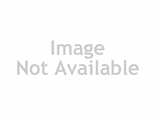 Seller: GUNPRIME
Area Code: 205
$439.99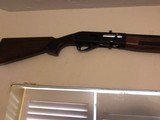 One of the best automatic shotguns there is. To See demo on great reviews call me at 386-449-9204 I will provide there. This is a low price for such a low price for this value. It has real wood stock.
...Click for more info
Seller: djtim007
Area Code: 386
$325.00

Seller: GUNPRIME
Area Code: 205
$529.99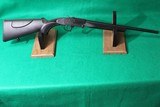 New in box American Tactical Imports Nomad ATIG410NMD18 Single Shot Break Action Shotgun .410 Bore 18.5" Barrel 3" Chamber 1 Round Fixed Choke Improved Modified Bead Front Sight E
...Click for more info
Seller: Vans Firearms
Area Code: 601
$99.99

New American Tactical Nomad Turkey Single Shot Shotgun Brand new out of the box! Purchase yours today! Price:$169! Matte Black Finish, Camo Stock & Picatinny Rail Saddle Moun
...Click for more info
Seller: United Sportsmen's Company
Area Code: 815
$169.00

New American Tactical Milsport 410 Shotgun Brand New! Price:$569! Includes Metal Front & Rear Flip-Up Sights! Caliber: -.410- Brand: -American Tactical- Model: -Milsport- Capaci
...Click for more info
Seller: United Sportsmen's Company
Area Code: 815
$569.00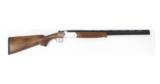 Brand new in the box, ready to ship. Buy it now! Manufacturer: ATI - American Tactical Imports Model: Cavalry SX with Ejectors SKU: ATIGKOF410SVE Action: Over/Under Gauge: .410 Bo
...Click for more info
Seller: Elk County Ammo and Arms
Area Code: 814
$519.99

NEW American Tactical Imports ATIGKOF410SVE KOFS Cavalry SX Over/Under .410 Gauge Three Inch Chamber 26 Inch Blued Barrel With Ejectors Walnut Stock ATI's Cavalry hunting and sporting shotgun has
...Click for more info
Seller: DOMINIONOUTDOORS
Area Code: 540
$499.99