Sorry! You're too late.
The Baikal IZH-43E-1C SxS 20ga GI# 101112806 has been sold.
Click
here
to see what else is available by Pintos.
View other listings in this category....
Baikal Shotguns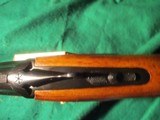 Baikal Russian 20GA - M&F, choke tubes, 3" chambers, bent rib, mechanical single trigger, not selector, ejectors. Early Baikal well made gun, very strong. 100% blue and wood, new condition. $
...Click for more info
Seller: Rick RK
Area Code: 973
$370.00

Spartan by Remington. Baikal Model SPR310 28ga over under. $399.99 plus $40.00 shipping. Add 3% for credit card payments.
...Click for more info
Seller: Traders Gun Store
Area Code: 864
$399.99

This is a Russian manufactured 20 Inch pump shotgun with a detachable 4 shot magazine in 12 Ga with an Improved Cylinder choked barrel. Shotgun is in excellent condition - about 98%, and no long
...Click for more info
Seller: Ocala Armory
Area Code: 352
$279.00

Seller: Collectors Firearms
Area Code: 713
$149.95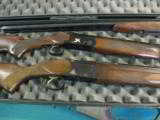 Here is a setup for Skeet, Trap shooting, and hunting. It includes a (1) Baikal Model IZH-27 EM 410 Ga O/U 26 1/2" barrel shotgun and (1) Stevens(Savage) Model 512&nb
...Click for more info
Seller: bkinnebre
Area Code: 208
$1050