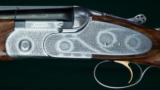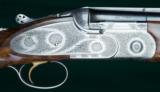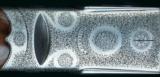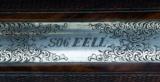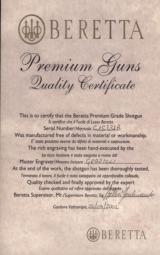 Beretta --- Model SO6-EELL "Sporting" --- 12 Gauge, 3" Magnum
Guns International #: 100274616 Seller's Inventory #:
Category: Beretta Shotguns - O/U - Shotguns - Italian Double

Seller's Information
When emailing or calling sellers direct, please mention that you saw their listing on GunsInternational.com



Seller: Hallowell & Co.
Company: Hallowell & Co.
Member Since: 3/16/07
First Name: Morris
Last Name: Hallowell
State: Montana
Zip: 59047
Country: United States
Phone: (406) 222-4770
Fax: (406) 222-4792
Number of Active Listings: 151
Total Number of Listings: 1199
Seller: FFL Dealer
Return Policy: 3 day inspection and return policy on used guns.
...from arrival at receiving transfer dealer's location, non-firing and non-disassembly. Layaways: 1/3 down with balance due in 60 days. No returns or cancellations on layaways.
Payment Types Accepted: Bank checks, money orders & wire transfers; Personal & company checks after a week to clear.


Description:


28" O/U barrels of Boehler Antinit steel with flat matted ventilated top rib, solid side ribs, five standard Beretta interchangeable choke tubes and five Beretta extended choke tubes. 14 7/8"pull from checkered gold single-selective trigger to checkered wood butt. 1 3/8" - 2 1/4" drop. 1/4" cast-off. Fully figured walnut stock with straight English grip, field forend with Deeley pull-down latch and classic point-pattern checkering. Fine English rose & scroll engraving by F Grazioli of Bottega C Giovanelli on coin-finished action with pierced toplever with gold inlaid grown, double-beaded triggerguard, automatic safety, hold-open toplever, automatic ejectors, intercepting sears, integral bridle and gold-washed internals. Weight: 8lbs, 1oz. Built 2002. With certificate. Virtually new, in maker's hard case.



Price: $24,750.