Sorry! You're too late.
The 5965 Chapius Super Orion C35 20ga 28bls cyc/ic Chapius full leather case 98-99% GI# 101098974 has been sold.
Click
here
to see what else is available by dawsonsdoubles.
View other listings in this category....
Chapuis Armes Shotguns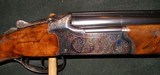 CHAPIUS ARMES SUPER ORION 20GA U/U SHOTGUN, CASE COLORED ACTION WITH TIGHT SCROLL, 28" BBLS, 2 3/4 & 3" CHAMBERS, CHOKED IMOD/FULL, VENT RIB, EJECTORS, DBL TRIGGERS, HIGHLY FIGURED
...Click for more info
Seller: Safari Outfitters Ltd.
Area Code: 845
$2,950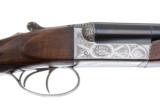 THE 20 GAUGE BARRELS ARE 27 1/2" SELF OPENER IC AND IC 3" CHAMBERS WITH EJECTORS THE DOUBLE RIFLE BARRELS ARE 23 1/2" WITH EJECTORS DOUBLE TRIGGER BEAVERTAIL PISTOL GRIP MAKERS CASE E
...Click for more info
Seller: Steve Barnett Fine Guns
Area Code: 662
$7,950.00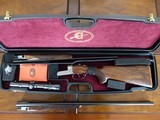 Chapuis Armes RGEX Series III 2 BBL set. Shotgun is 28ga with 28" BBLS IC and Mod. Double triggers and auto ejectors. Rifle is side x side 30-30 with 22" BBLS with a Weaver
...Click for more info
Seller: hartatak
Area Code: 828
8,000.00 OBO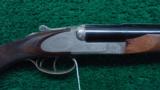 This is a nice package. The rifle is 7X65R cal. Also comes with a set of 20 ga shotgun bbls. These are all included in a case. The engraving on the frame is beautiful. It is well executed with some de
...Click for more info
Seller: LeRoy Merz Antique Guns
Area Code: 218
$ 9,500.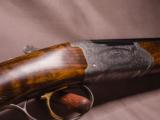 NEW Orvis Classic Over/Under! The new Orvis Classic Over/Under is a robust round action that is both shallow and light. The action is engraved with an Orvis proprietary engraving pattern with an antiq
...Click for more info
Seller: Orvis
Area Code: 802
$4595.00-$4795.00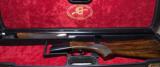 Chapuis C35 12g NIB/Unfired SN 62805 7lbs Comb 1 1/2" Heel 2 1/4" LOP 15" Cast 1/4" OFF 30" bbls Ejectors Manual Safety M/M Single non-selective trigger 3"
...Click for more info
Seller: Orvis
Area Code: 802
$5500.00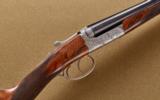 Orvis is offering exciting new sxs shotgun options to compliment the Orvis line of rack and custom guns. The Orvis Artisan is available in 12g, 20g, and 28g. The Orvis Artisan
...Click for more info
Seller: Orvis
Area Code: 802
$8995.00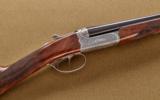 Orvis is offering exciting new sxs shotgun options to compliment the Orvis line of rack and custom guns. The Orvis Classic is available in 12g, 20g, and 28g. The Orvis Classic is a hands
...Click for more info
Seller: Orvis
Area Code: 802
$4595.00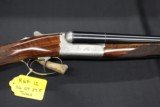 Very nice classically configured bird gun. Light enough for all day field carry but stout enough for causal clay target work. Addition of choke tubes make this gun effective for everything
...Click for more info
Seller: Global Sporting Arms
Area Code: 605
$4195.00

Chapuis Arms Juxtapose Progress 20ga. Features include 27-1/2" barrels, double triggers, scalloped boxlock, auto ejectors and checkered walnut stock. The dimensions are LOP 14-3/4" over a
...Click for more info
Seller: The Firing Line
Area Code: 303
$3,999.99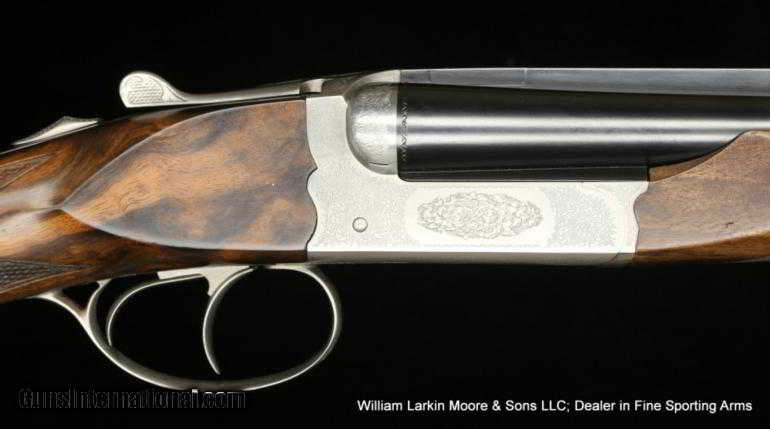 CHAPUIS UGEX Double Rifle 9.3x74r ID #4312 MakeCHAPUIS Model DescriptionUGEX TypeDouble Rifle Gauge9.3x74r Price$6,400.00 Serial #48063
...Click for more info
Seller: William Larkin Moore & Sons
Area Code: 480
$6,400.00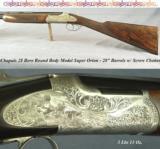 CHAPUIS 28 BORE O/U ROUND BODY MODEL SUPER ORION with SIDEPLATES - NEW GUN & MADE in 2011 - 28" BARRELS with SCREW CHOKES - 5 Lbs. 13 Oz. - Excellent Wood - Double Triggers - 15 7/16" LOP - 95% Engrav
...Click for more info
Seller: Champlin
Area Code: 580
$5,800.00