Sorry! You're too late.
The Chiappa Double Badger .410 GA/.22 LR Folding Combo 19" 500.097 GI# 101405089 has been sold.
Click
here
to see what else is available by Elk County Ammo and Arms.
View other listings in this category....
Chiappa Shotguns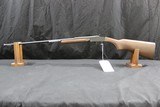 Chiappa Firearms,RC92 Little Badger 9 m/m Flobert (shotgun) , coms with 10 boxes of ammo, 25 3/16" BBL, 3 LB 8 OZ 14 1/2" L.O.P.
...Click for more info
Seller: Gun Sport Ltd.
Area Code: 432
$600.00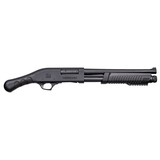 BRAND NEW IN THE BOX AND READY TO SHIP! BUY IT NOW!! Manufacturer: Charles Daly / Chiappa Firearms Model: Honcho Tactical Action: Pump-Action SKU: CF930.155 Caliber: 1
...Click for more info
Seller: Elk County Ammo and Arms
Area Code: 814
$399.99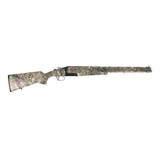 BRAND NEW IN THE BOX AND READY TO SHIP! BUY IT NOW!! Manufacturer: Chiappa Model: Triple Tom Shotgun SKU: 930.036 Caliber: 12 Gauge, 3.5" Capacity: 3 Rounds Triple Barrel
...Click for more info
Seller: Elk County Ammo and Arms
Area Code: 814
$1,199.99

BRAND NEW IN THE BOX AND READY TO SHIP! BUY IT NOW!! Manufacturer: Chiappa Model: 301 Pump-Action Field Shotgun SKU: 930.142 Caliber: 12 Gauge - 3" Capacity: 5 +
...Click for more info
Seller: Elk County Ammo and Arms
Area Code: 814
$279.99