Featured Gun Classifieds Classic Doubles Shotguns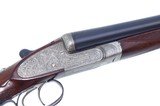 AUGUSTUS FINE ANTIQUITIES GmbH SWITZERLAND EXCELLENT 12-BORE 'PREMIERE FINEST QUALITY' SxS SHOTGUN. DOUBLE TRIGGER, PINLESS SIDE
...Click for more info
Seller: AfA Waffen
Area Code:
$15,200.00
Classic Doubles Shotguns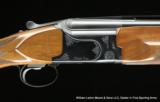 CLASSIC DOUBLES Classic Single Barrel Trap O/U 12 GA ID #4276 MakeCLASSIC DOUBLES Model DescriptionClassic Single Barrel Trap TypeO/U Gauge12 GA Price$1,600.00 Serial #CT2-551 CountryAm
...Click for more info
Seller: William Larkin Moore & Sons
Area Code: 480
$1,600.00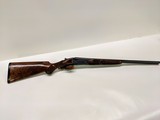 Classic Doubles Model 201 20 gauge, pistol grip stock and beavertail forend. Barrels are 26" with raised rib and choked IC /Mod. Single selective trigger and ejectors.14 1/2" LOP. This 20 ga
...Click for more info
Seller: #1Sharpshooter
Area Code: 704
$3195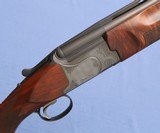 Lots of Clay Target Fun in One Package! Classic Doubles - Model 101 - Classic Skeet - 12ga, 2-3/4", 27-1/2", Winchokes, Ported Barrels, Adjustable Trigger, LOP 14-3/8" with Drop of 1
...Click for more info
Seller: Pendleton Firearms
Area Code: 931
$1950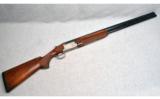 This is a very nice example of a Classic Doubles Shotgun. The vented rib 12 gauge barrels are in top condition and retain their deep blue color. The wood is also in good condition with a few minor bum
...Click for more info
Seller: Cabelas Hazelwood
Area Code: 314
$2,149.99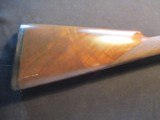 Classic Doubles 101 Classic Field. this was the 101 Premium gun. Better wood, 12ga, 3" chambers, factory flush chokes, Single ADJUSTABLE selective trigger, auto ejectors. Factory finish on both w
...Click for more info
Seller: Michael Murphy & Sons
Area Code: 316
$1,299.00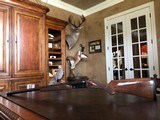 Classic Doubles 201 Field - 12ga - 26" - 3" Shells - Screw In Chokes - 14 1/2 x 1 3/8 x 2 1/8 - 7 lbs 15 ozs - some field evidence on metal and wood - this is a very nice gun.
...Click for more info
Seller: The Quillen-Worfe Collection
Area Code: 210
$2,900
Classic Doubles 101 Field - 20ga - 25.5" Barells - 3" shells - Winchester Case - 14 1/2 x 1 3/8 x 2 1/4 - 6 lbs 5 ozs - Screw In Chokes - this is a nice gun with scratches throughout the w
...Click for more info
Seller: The Quillen-Worfe Collection
Area Code: 210
$2,600
Seller: Chuck's Firearms
Area Code: 404
$3350
Classic Doubles 101 Field 20ga/25 1/2" Multichoke -- Factory original and in mint condition (this gun has seen very little use). Blued receiver with full-coverage scroll engraving and two quail on th
...Click for more info
Seller: Jaqua's Fine Guns Inc
Area Code: 419
$2,495.00
Seller: Kevins of Thomasville
Area Code: 229
$7995
Classic Doubles 101 Field 20ga 26" barrel Maker: Classic Doubles Model: 101 Style: Shotgun Action: Over and Under Gauge/Caliber: 20ga Engraving: scroll Barrel Length: 26 Chambers: 2 3/4" Rib
...Click for more info
Seller: Kevins of Thomasville
Area Code: 229
$3,995.00
4 Barrel skeet with case. 27 1/2: barrels. Factory porting on 12 and 20 gauges. Factory lengthened forcing cones on all gauges. Factory adjustable trigger. Factory left hand and right hand stocks. Ide
...Click for more info
Seller: Paul G
Area Code: 740
4,500