Sorry! You're too late.
The KIMBER - MARIAS. SIDE-LOCK OVER/UNDER. GRADE II. 28" BARRELS. NEAR MINT IN FACTORY BOX W-CHOKES AND ACCESSORIES. GORGEOUS WOOD! - 20 GA GI# 101476208 has been sold.
Click
here
to see what else is available by Olde West Gun & Loan.
View other listings in this category....
Featured Gun Classifieds Kimber Shotguns

Introduced in 2005. Single brass bead sight, with chokes measuring cylinder/cylinder, leafy scroll engraving at the breech, auto-ejectors and 3 inch chambers. Leafy scroll and vine engraved frame and
...Click for more info
Seller: Bass Pro Shops Springfield
Area Code: 417
$3999.99
Kimber Shotguns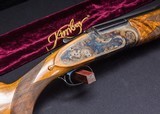 New, unfired Kimber 20 gauge Marias. I purchased new at the NRA Convention 2009. It has been a safe queen, in it's box ever since. The workmanship and quality of materials of this gu
...Click for more info
Seller: c.b.graham
Area Code: 626
4,250.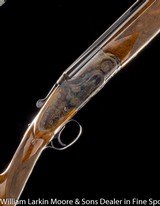 ID # 7792 Make KIMBER Model Marias Grade II Configuration O/U Gauge / Caliber 12 GA Price $5,900.00 Serial # 060LE042 Country of Origin Turkey B
...Click for more info
Seller: William Larkin Moore & Sons
Area Code: 480
$5,900.00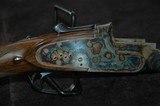 A unique find. Chances like this don't come along often. Kimber imported side by side and over under shotguns in the early 2000's for a few years. They never developed a following li
...Click for more info
Seller: ropomo
Area Code: 256
$4995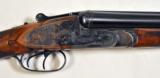 Kimber Valiers Grade II Ser. No. 06 SLE 105. 20 Ga. 3"- 28" barrels choked IC/Mod. Hand detachable sidelocks, ejectors, double triggers- front one hinged with nice wood to a checkered butt.
...Click for more info
Seller: Roger Bain Inc.
Area Code: 717
$4,950.00
Kimber Valier 20ga. 26 inch IC & Mod. Detachable sidelock. Automatic ejectors. Looks unfired in box with papers. Beautiful grain in wood. 14 1/2 LOP checkered butt. 1 1/2 comb 2 1/4 heel.
...Click for more info
Seller: Crosnoe Guns
Area Code: 573
$3,350.00