Sorry! You're too late.
The 12 gauge Parker Bros. Double barrel shotgun GI# 101207133 has been sold.
Click
here
to see what else is available by River Junction Trade Co..
View other listings in this category....
Cowboy Action Shotguns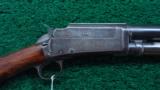 This slide action shotgun is C grade in 12 gauge with standard scroll engraving highlighting mallards in flight on the left side and what appears to be pigeons on the right side. Receiver has pretty m
...Click for more info
Seller: LeRoy Merz Antique Guns
Area Code: 218
$ 675.

NEW Stoeger Coach Gun Side x Side Shotgun ST31400, 12 Gauge, 20", 3" Chmbr, A Grade Satin Walnut Stock, Blued/Brown Finish Specs: Barrel Length- 20" Double Gauge- 12
...Click for more info
Seller: DOMINIONOUTDOORS
Area Code: 540
$429.99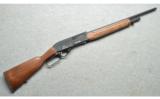 Seller: Cabelas Berlin
Area Code: 978
$399.99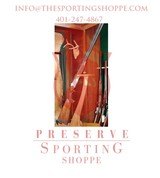 Pre-Owned American Tactical 12 Gauge Shotgun. This Firearm has a 30" Barrel, a Modified and an Improved Cylinder Choke. It also displays a clay-shooting scene over a field. (Some scrat
...Click for more info
Seller: The Sporting Shoppe
Area Code: 401
$428.00

Henry Lever Shotgun .410 ga 2.5" 20" barrel Cyl Bore Blued/Walnut Lever Action .410 Shotgun When Less Is More, The .410 Bore Can Be The Answer NEW for 2018, this Henry Lever Action Shotgun
...Click for more info
Seller: United Sportsmen's Company
Area Code: 815
$699.00
BRAND NEW IN THE BOX AND READY TO SHIP! BUY IT NOW!! Manufacturer: Taylor's & Company / Pedersoli Model: Wyatt Earp Shotgun SKU: RIFS707.12 Caliber: 12 Gauge Capacity: 2
...Click for more info
Seller: Elk County Ammo and Arms
Area Code: 814
$1,499.99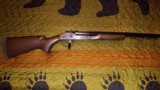 Century Arms International JW-2000 12ga Double Barrel Coach Gun. 20" Barrel 3" Chamber. New in the box.
...Click for more info
Seller: Dozer 1
Area Code: 317
$319.99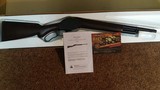 Century Arms PW87 12ga Lever Action Shotgun. A clone to the Winchester 1887 New in the box.
...Click for more info
Seller: Dozer 1
Area Code: 317
$329.99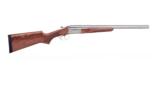 Brand New in the Box, Ready to Ship. Buy It Now!! Cowboy shooting has made the Stoeger Coach Gun one of the most popular side-by-sides in the market today. Shooters called for more refinement
...Click for more info
Seller: Elk County Ammo and Arms
Area Code: 814
$499.99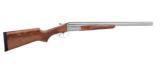 BRAND NEW IN THE BOX AND READY TO SHIP! BUY IT NOW!! The Coach Gun Supreme makes a distinctive statement for cowboy action shooters, plus it works hard as a field gun. This shotgun was firs
...Click for more info
Seller: Elk County Ammo and Arms
Area Code: 814
$499.99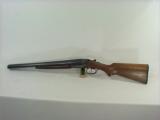 STEVENS 311 12GA 18 ½" CYL/CYL, 95% BARRELS, 75% CASE COLORS, GOOD WOOD WITH A LIGHT CRACK ON EITHER SIDE, NICE HOME DEFENSE OR COWBOY ACTION GUN
...Click for more info
Seller: WILDWOOD INC
Area Code: 207
$350.00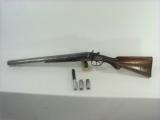 T PARKER 12GA 18 ½" SXS HAMMER GUN, WITH 2-410 AND 1-22LR INSERTS, SILVER BROWN WMETAL WITH SOME PITTING, GODD BORES WITH A LITTLE LIGHT PITTING, LOCKS UP TIGHT, SOLID WOOD
...Click for more info
Seller: WILDWOOD INC
Area Code: 207
$575.00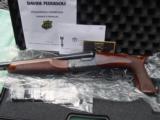 Pedersoli Howdah Pistol in 45lc /410 ga. Very neat like the Ithaca auto burglar but no NFA tax stamp as it has rifled barrels,10.25" and qualifes as a handgun not a shotgun. Can be transfe
...Click for more info
Seller: Investment Arms-Double Barrel Enterprises LLC
Area Code: 603
$1375.00