Featured Gun Classifieds Cowboy Action Shotguns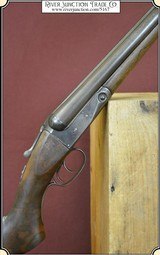 Trojan grade Parker 12 gauge with 26 inch barrels. A solid old Parker with replaced stock Manufactured in 1918. Pull is 14inch including a new Parker Bros. butt plate. The stock dimensions are drop at
...Click for more info
Seller: River Junction Trade Co.
Area Code: 563
$989.95 >>>>>>>-------------> Reduced $889.95
Cowboy Action Shotguns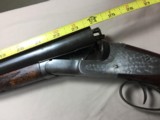 Here we have a good condition pre-13 L.C. Smith regular frame that the barrels have been cut back by a cowboy action shooter to 23 3/4" CYL/CYL . Gun is bank vault tight no cracks at the lo
...Click for more info
Seller: SXS ohio
Area Code: 330
$395.00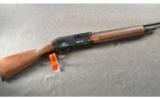 This is a new Century Arms Adler A-100 Lever Action repeater 410 gauge shotgun. The shotgun has a nice walnut stock with a checkered straight grip and matching checkered forearm. The receiver is blue
...Click for more info
Seller: Cabelas Owatonna
Area Code: 507
$399.99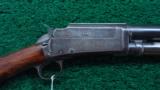 This slide action shotgun is C grade in 12 gauge with standard scroll engraving highlighting mallards in flight on the left side and what appears to be pigeons on the right side. Receiver has pretty m
...Click for more info
Seller: LeRoy Merz Antique Guns
Area Code: 218
$ 675.

Zhong Zhou PW87 12 Gauge Shotgun. Chinese replica lever action shotgun. Excellent condition.
...Click for more info
Seller: Collectors Firearms
Area Code: 713
$599.95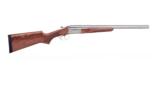 Brand New in the Box, Ready to Ship. Buy It Now!! Cowboy shooting has made the Stoeger Coach Gun one of the most popular side-by-sides in the market today. Shooters called for more refinement
...Click for more info
Seller: Elk County Ammo and Arms
Area Code: 814
$499.99

Seller: United Sportsmen's Company
Area Code: 815
$719.00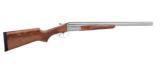 BRAND NEW IN THE BOX AND READY TO SHIP! BUY IT NOW!! The Coach Gun Supreme makes a distinctive statement for cowboy action shooters, plus it works hard as a field gun. This shotgun was firs
...Click for more info
Seller: Elk County Ammo and Arms
Area Code: 814
$499.99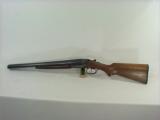 STEVENS 311 12GA 18 ½" CYL/CYL, 95% BARRELS, 75% CASE COLORS, GOOD WOOD WITH A LIGHT CRACK ON EITHER SIDE, NICE HOME DEFENSE OR COWBOY ACTION GUN
...Click for more info
Seller: WILDWOOD INC
Area Code: 207
$350.00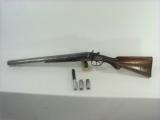 T PARKER 12GA 18 ½" SXS HAMMER GUN, WITH 2-410 AND 1-22LR INSERTS, SILVER BROWN WMETAL WITH SOME PITTING, GODD BORES WITH A LITTLE LIGHT PITTING, LOCKS UP TIGHT, SOLID WOOD
...Click for more info
Seller: WILDWOOD INC
Area Code: 207
$575.00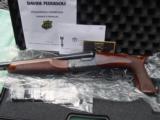 Just got these in after a long wait,very hard to get ! Pedersoli Howdah Pistol in 45lc /410 ga. Very neat like the Ithaca auto burglar but no NFA tax stamp as it has rifled barrels,10.25" a
...Click for more info
Seller: Investment Arms-Double Barrel Enterprises LLC
Area Code: 603
$1275.00