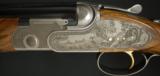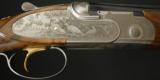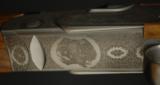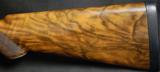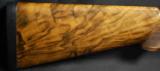 A10 - Platinum, 20ga., 30
Guns International #: 100451766 Seller's Inventory #: 24229
Category: CSMC Shotguns - A-10 American - Shotguns - American Double

Seller's Information
When emailing or calling sellers direct, please mention that you saw their listing on GunsInternational.com



Seller: Connecticut Shotgun
Company: Connecticut Shotgun
Member Since: 3/6/07
State: Connecticut
Zip: 06053
Country: United States
Phone: (860) 225-6581
Platinum Seller
Number of Active Listings: 1133
Seller: FFL Dealer
Return Policy: 3 day inspection and return policy on used guns.
3 days - (USED GUNS ONLY) DOES NOT APPLY TO NEW GUNS
Payment Types Accepted: MC, Visa, Discover, Cert Check


Description:
A10 - Platinum, 20ga. 30" barrels, TruLock chokes, exceptional Exhibition Turkish walnut Prince of Wales pistol grip stock, TruOil finish, long tang trigger guard, target forend, automatic ejectors, automatic safety, single selective trigger, leather covered pad, vent rib, receiver is engraved in miniature English scroll pattern with the very highest detailed Bulino engraving featuring pheasants on both lock plates and a Labrador retrieving a shot pheasant on the bottom of the receiver, the frame is French grayed and plasma hardened, adjustable trigger, full side lock shotgun with hand detachable locks on the smallest, shallowest, lightweight frame available, includes makers case with a nylon cover, available for immediate delivery. Base price - $15,000.00, Small frame - $500, Exhibition Turkish wood - $2500, Tru-oil- $500, leather covered pad - $550, long tang trigger guard - $700, S&H- $50.

Inv.# 24229
6 lbs. 3 oz.
14 5/8" X 1 ½" X 2 1/4"
$19,800.00


Price: $19,800.00