Sorry! You're too late.
The F.E.G. Model PJK-9HP Hungarian High Power 9mm Pistol w/ Extra Grips GI# 101033450 has been sold.
Click
here
to see what else is available by Antique & Modern Firearms, Inc..
View other listings in this category....
FEG Pistols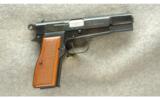 FEG Model PJK-9HP 9mm pistol. Manufactured in Hungary. Overall excellent, with 2 mags and box.
...Click for more info
Seller: Cabelas La Vista
Area Code: 402
$549.99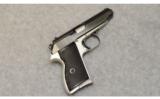 Seller: Cabelas Huntsville
Area Code: 256
$299.99

12 Ga; 95% blue, excellent bore, good stock, 28'' barrel, 2 3/4 inch chambers with Full and Modified chokes. Manufactured in Hungary and dated 1976. Blue metal finish and mounted in checkered
...Click for more info
Seller: Simpson Ltd
Area Code: 309
$495.00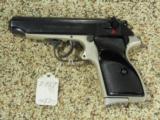 #295P HUNGARY MODEL FEG PA-63 AUTO PISTOL, 9 X 18, SN BD50XX, 3 3/4" bbl., like new with holster. $375
...Click for more info
Seller: Jim Goergen
Area Code: 507
$375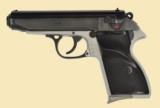 98% blue, very good bore, very good grips, 3.9'' barrel , Aluminum frame. Non-matching magazine. Left side of frame marked with s/n and proofs. copy from your dealer before we can ship to
...Click for more info
Seller: Simpson Ltd
Area Code: 309
$425.00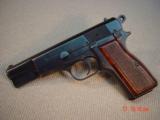 Used in GOOD condition MILITARY TRADE-IN PISTOLS FEG SEMI-AUTOMATIC PISTOL ... 9x19mm caliber ... 4 3/4" barrel ... single action ... weight 32 oz ... 8"L, 5"H, 1 3/8"W ... comes
...Click for more info
Seller: James Wayne Firearms
Area Code: 361
$299.99