Sorry! You're too late.
The Ferlib SLE 20ga GI# 101037341 has been sold.
Click
here
to see what else is available by Kevins of Thomasville.
View other listings in this category....
Ferlib Shotguns
This is an Incredible Hand Made Italian Side by Side, Spectacular Engraving by Bergoli, Concave Rib, Articulated Front Trigger. XXX Walnut, Hand Checkered, Gloss Oil Finish, Extra Fine Checkering.
...Click for more info
Seller: Kevins of Thomasville
Area Code: 229
$24,995

Ferlib - BLE - 20 ga - Item Number: FER33584 Shotgun type: SxS Action: Boxlock Ejectors: Yes Trigger: Single Grip: Straight Grip Forend: Checkered L
...Click for more info
Seller: Griffin & Howe
Area Code: 973
$6,800.00 ***REDUCED*** $5500.00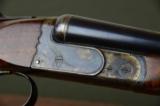 Another Italian wand made by in 1984 by Ferlib who specialize in making boxlocks. They are part of the Filli Rizzini family which commercially is one of the top gunmakers in Italy if not the world. It
...Click for more info
Seller: MacNab
Area Code: 704
$7,495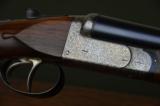 *** SOLD PENDING FUNDS *** This Italian wand was made in 1979 by Ferlib who specialize in making boxlocks. They are part of the Filli Rizzini family which commerciall
...Click for more info
Seller: MacNab
Area Code: 704
$6,495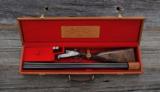 Ferlib - SLE - 28 ga - Item Number: FER33624 Shotgun type: SxS Action: Sidelock Ejectors: Yes Trigger: Double Grip: Straight Grip Forend: Checkered
...Click for more info
Seller: Griffin & Howe
Area Code: 973
$16,000.00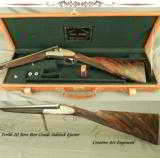 #33706, Ferlib, Gardone V.T., Italy: A Ferlib Best Quality Sidelock 20 Bore Ejector Game Gun Made in 1993, 26 3/4" Chopper Lump barrels at .630 .013 & .024" (Mod. & Full), 2 3/4&quot
...Click for more info
Seller: Champlin
Area Code: 580
$17,900.00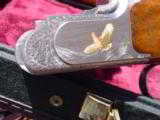 Ferlib Superposed Superlight 20 gauge, Beautiful boxlock over/under with 26-7/8" vent rib bbls, choked MOD/IMP-CYL with single brass bead on a narrow matted rib, ejectors and checkered single no
...Click for more info
Seller: Investment Arms-Double Barrel Enterprises LLC
Area Code: 603
$5,995.00