Sorry! You're too late.
The HIGH STANDARD HIGGINS MODEL 20 PUMP 12GA. GI# 100427643 has been sold.
Click
here
to see what else is available by HOME TOWN GUNS.
View other listings in this category....
High Standard Shotguns

High Standard SuperMatic Deluxe 20 GA 2 3/4" and 3" Shells, 20" FULL choke bbl, blued finish, checkered grip stock - smooth forearm have been refinished, grip stock was cut-down at some
...Click for more info
Seller: Sprague's Sports Inc.
Area Code: 800
$199.00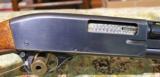 Visit our GulfCoastGuns site for more! High Standard Flite King Deluxe 410 gauge shotgun – Fine condition LOP: 14-1/2" Barrel length: 26" Chokes: IC DAH
...Click for more info
Seller: Gulf Coast Guns
Area Code: 251
$750.00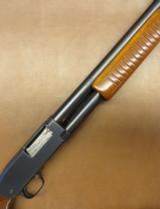 12 ga. 2 3/4 inch has 28 inch modified choke plain barrel. Made by High Standard for Sears in the 1950's and 60's. Checkered walnut stock with pistol grip cap and original recoil pad. Blue is
...Click for more info
Seller: Bromley's Gun Shop
Area Code: 641
$279.00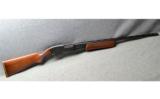 Seller: Cabelas Cheektowaga
Area Code: 716
Was $449.99 Now $359.77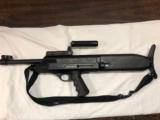 High Standard 10-B Bullpup Semi-Auto Assault Shotgun. 12 Ga., 18" barrel, 26" AOL. 95% original matte black finish. VG bore. With original sling. Instruction Manual.S/N A0294X
...Click for more info
Seller: Aardvarkltd
Area Code: 978
$949.00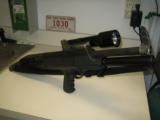 This is a nice example of the Collectable H.S. Model 10B with the extended mag tube. The weapon comes with the original light and sling. Flip up front sight and quick disconect flashlight. No cor
...Click for more info
Seller: Michael Lee
Area Code: 727
$799.00