Sorry! You're too late.
The Kevin's Plantation Collection SXS Sporting 12ga GI# 100621042 has been sold.
Click
here
to see what else is available by Kevins of Thomasville.
View other listings in this category....
Kevin's Exclusive Shotguns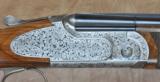 Pre owned in excellent condition, Armi Fli Poli Kevin's Plantation 20 gauge game gun. Side plate with full engraving, 28" c/t barrels (5) chokes included. Ventilated rib. Field stock with Pri
...Click for more info
Seller: Pacific Sporting Arms East
Area Code: 248
$6,495.00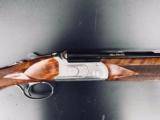 Kevin's Premier Quail 20ga O/U Compact Stock. These shotguns feature a 14" shortened LOP, long tang trigger guard, hand oiled stocks, 28" barrels, and wood butt plate.
...Click for more info
Seller: Kevins of Thomasville
Area Code: 229
$6495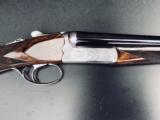 Kevin's Premier Quail 28ga SxS. These SxS shotguns are built on a baby frame and have 28" barrels, hand oiled stocks, screw in chokes, wood butt plate, and single triggers. Weight is 5.
...Click for more info
Seller: Kevins of Thomasville
Area Code: 229
$7995
Grulla 217RB Special Kevin's Custom 20ga 28" barrel Maker: Grulla Model: 217RB Style: Shotgun Action: SXS SLE Gauge/Caliber: 20ga Engraving: Purdey style rose and scroll
...Click for more info
Seller: Kevins of Thomasville
Area Code: 229
$13,995.00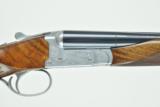 Seller: Kevins of Thomasville
Area Code: 229
$4,295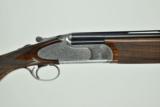 Hand Checkered, Hand Oiled Stock, Wooded Butt Plate with Quail Logo, Exhibition Grade Wood, POW Grip, Long Tang Trigger Guard to Engraved Grip Cap
...Click for more info
Seller: Kevins of Thomasville
Area Code: 229
$9,995
Kevin's Plantation Custom Sporter, Exhibition Wood, Wooden Butt Plate with Quail Logo, Hand Checkered, Hand Oiled Stock with Palm Swell and Adjustable Comb, Custom Extended Chokes, High Polish Blu
...Click for more info
Seller: Kevins of Thomasville
Area Code: 229
$10,500
Kevin's Plantation Custom Sporter, Exhibition Wood, Wooden Butt Plate with Quail Logo, Hand Checkered, Hand Oiled Stock with Palm Swell, Custom Extended Chokes, High Polish Blue with Total Scroll
...Click for more info
Seller: Kevins of Thomasville
Area Code: 229
$9,995
Grulla 217RB Special Kevin's Custom 20ga 28" barrel Maker: Grulla Model: 217RB Style: Shotgun Action: SXS SLE Gauge/Caliber: 20ga Engraving: Boss style rose and scroll
...Click for more info
Seller: Kevins of Thomasville
Area Code: 229
$15,995.00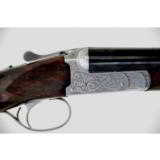 Fausti Dea Kevins Exclusive 410ga SXS, Maker: Fausto, Model: Dea, Style: Shotgun, Action: Side by Side, Gauge/Caliber: 410 ga, Engraving: Scroll, Barrel Length: 28, Chambers: 3, Rib Design:
...Click for more info
Seller: Kevins of Thomasville
Area Code: 229
$4995.00
Seller: Kevins of Thomasville
Area Code: 229
$5495
Seller: Kevins of Thomasville
Area Code: 229
$2350
Kevin's Plantation Collection Side by Side 28ga 28". Designed by Kevin Manufactured by Poli of Italy. Hand Filed Flat Rib, Deep Chiseled Scroll Engraving, Polished Trigger, Dual Rolled Edge T
...Click for more info
Seller: Kevins of Thomasville
Area Code: 229
$10,995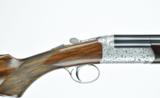 Kevin's Exclusive " Baby Frame" Deluxe Quail 28ga 28" Hand Engraved I/C Mod LOP 15" DAC 1 1/2" DAH 2 1/4" Weight is 5.85lbs Drop Trigger
...Click for more info
Seller: Kevins of Thomasville
Area Code: 229
$39995