Sorry! You're too late.
The Kimber Valier Grade 2 GI# 101099483 has been sold.
Click
here
to see what else is available by mattman5000e.
View other listings in this category....
Kimber Shotguns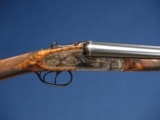 Kimber Valier Grade II 20ga. 26 inch IC & Mod. Double triggers. Hinged front. Automatic ejectors. Straight grip. 14 3/4 LOP checkered butt. Detachable sidelock. Beautiful grain in wood. 98%. Excel
...Click for more info
Seller: Crosnoe Guns
Area Code: 573
$3,895.00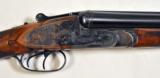 Kimber Valiers Grade II Ser. No. 06 SLE 105. 20 Ga. 3"- 28" barrels choked IC/Mod. Hand detachable sidelocks, ejectors, double triggers- front one hinged with nice wood to a checkered butt. In "as new
...Click for more info
Seller: Roger Bain Inc.
Area Code: 717
$4,950.00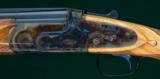 28" O/U matted vent rib barrels with notchless interchangeable choke tubes. 14 1/4" pull from checkered, fire-blued, single non-selective trigger to checkered wood butt. 1 1/2" - 2 1/4
...Click for more info
Seller: Hallowell & Co.
Area Code: 406
$3995.