Featured Gun Classifieds Kolar Shotguns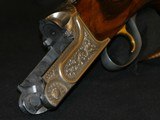 OFFERED FOR SALE, A KOLAR CUSTOM SHOTGUN IN A SPORTING CLAYS CONFIGURATION WITH 32" VENT-RIB BARREL AND HIGHLY FIGURED FRENCH WALNUT. THE STOCK FEATURES ADJUSTABLE COMB AND LEATHER COVERED B
...Click for more info
Seller: Carolina Sporting Arms
Area Code: 704
15,000.00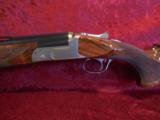 Kolar Max Trap Shotgun 2-barrel set with Americase LEFT-Handed Palm Swell!! Release Trigger!! Here is a pre-owned Kolar Max Trap Shotgun, 12 gauge, 2 3/4" chambers, O/U 30 1/2" barre
...Click for more info
Seller: United Sportsmen's Company
Area Code: 815
$8,299.00
Kolar Shotguns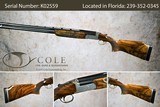 Kolar Gold Elite Skeet 12g 30" SN:K02559~~Pre-Owned~~ This shotgun has only a carrier barrel with complete Kolar tube set, 12g barrel available from Kolar. Federal firearms laws do not allow
...Click for more info
Seller: Coleguninc
Area Code: 239
$15,999.00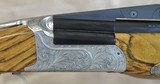 New Kolar Max Lite Skeet 12 gauge. Prestige grade receiver by Jack Jones. .740 Bore Max adjustable rib. Grade II LS2 stock with adjustable comb. Stock dimensions are: 1 5/8" x 1 5/8" x 2 1/2
...Click for more info
Seller: Pacific Sporting Arms East
Area Code: 248
$16,995.00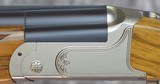 Kolar Skeet Combo 12GA with 30" .740 bore flat rib standard weight barrels, additional Carrier barrel with Kolar AAA sub-gauge tubes. Factory nickel finished standard grade receiver; factory roll
...Click for more info
Seller: Pacific Sporting Arms
Area Code: 626
$9,995.00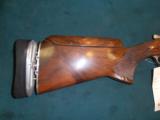 Kolar Elite Trap Combo. 12ga with 34" unsingle, 32" over under in factory hard case. Comes with 9 factory screw in chokes. factory adj comb (with an extra soft touch comb) and recoil pad. Fa
...Click for more info
Seller: Michael Murphy & Sons
Area Code: 316
$11,999.00
Maker: Kolar Model: Trap Combo Gauge: 12 Barrels: 30" & 34" Un-Single Chokes: Variable L.O.P. : 14 1/2" Drop: Adj. C x Adj. H Weight: 9 lbs 10 oz Ser. #: 1246 Stock #: 8753 Price: 12,900 New or Used:
...Click for more info
Seller: Robin Hollow Outfitters
Area Code: 401
Price:  12,900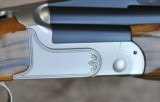 Pre owned in excellent condition Kolar Max Lite Sporter. Features 32" .740 max Lite barrel,(5) chokes, 32" carrier with full set of kolar AAA sub gauge tubes. #4 Super standard stock with Eu
...Click for more info
Seller: Pacific Sporting Arms East
Area Code: 248
$12,999.00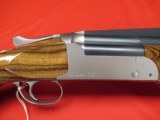 Kolar T/S 12ga/34" Multichoke LEFT-HAND -- Includes RELEASE hook. Excellent condition overall with adjustable comb, butt plate, and rib, one extra barrel hanger included, three extended choke tubes,
...Click for more info
Seller: Jaqua's Fine Guns Inc
Area Code: 419
$5,995.00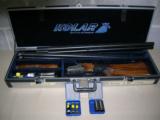 Kolar 30" Gold Elite with carrier barrel and Kolar AAA tubes in Americase. The carrier barrel is factory manufactured and numbered to the receiver as is the 12-gauge barrel.
...Click for more info
Seller: Durco
Area Code: 205
$11,450 (New Lower Price)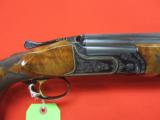 Kolar Gold Elite Trap Combo 12ga 30"/34" -- Kolar Gold Elite with blued receiver with scroll engraving, gold wire work, and KOLAR in gold on the floor plate. This gun has highly figured wood
...Click for more info
Seller: Jaqua's Fine Guns Inc
Area Code: 419
$16,495.00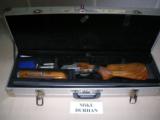 Beautiful Kolar shotgun, #K00250, described by the folks at Kolar as a Custom Select. This gun shows little use and except for one minor rub mark on both barrels (which could probably
...Click for more info
Seller: Durco
Area Code: 205
$8,450 (New Lower Price)