Military Shotguns - Non-US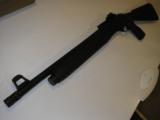 FACTORT NEW IN BOX CLICK ON PICTURE TO ENLARGE Description:USG SAR SA SEMI 12M/18.5CB GR Manufacturer:USSG Inc|SAR Model #:SAR SA Home Defense Type:Shotg
...Click for more info
Seller: AA GUNS & AMMO
Area Code: 770
$ 399.99-NEW IN BOX

Russian SKS 7.62x39 caliber rifle. Russian Military rifle, 1950's production. Excellent overall condition.
...Click for more info
Seller: Collectors Firearms
Area Code: 713
$950.00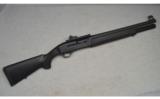 Seller: Cabelas Fort Worth
Area Code: 817
$999.99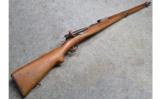 This is a Swiss made straight pull rifle chambered in 7.5x55MMS. It has adjustable iron sights, a 31" blued steel barrel, and a detachable magazine. This rifle is in overall fair to good conditio
...Click for more info
Seller: Cabelas Wichita
Area Code: 316
$629.99
Seller: Cabelas Allen
Area Code: 214
$1,149.99

Franchi SPAS 15 12 Gauge shotgun. An original pre-ban Franchi SPAS 15 with a fixed stock, 6 round magazine and 22" barrel in excellent condition.
...Click for more info
Seller: Collectors Firearms
Area Code: 713
6,999.95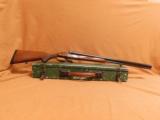 This is a beautiful example of a scarce and desirable WWII J. P. Sauer and Sohns M30 German Luftwaffe survival drilling rifle. The M30 Drilling was standard issue to Luftwaffe bomber crews in North Af
...Click for more info
Seller: CAALEX
Area Code: 859
$8,995.00

Serial #A4663, .450 Mk. II Buckshot, 33" smoothbore barrel with a very good, bright bore that has minor freckling along its length. This rifle has an overall armory re-applied blue finish mixing with
...Click for more info
Seller: Joe Salter
Area Code: 603
$625.00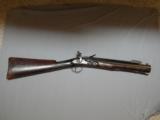 English Naval Boarding Gun made by Henry Nock - Circa 1790. This naval boarding blunderbuss has a 10" spring-loaded, flip-up bayonet. Bayonet blade has discoloration for 3/4 of it'
...Click for more info
Seller: king tut 1
Area Code: 903
$3200.00 OBO

Seller: Collectors Firearms
Area Code: 713
$529.95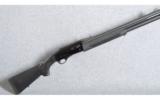 FNH SLP "Self Loading Police" Shotgun in 12 Gauge. Features a 22" barrel, fiber optic front sight, folding rear and attached scope base, an extended
...Click for more info
Seller: Cabelas Boise
Area Code: 208
$929.99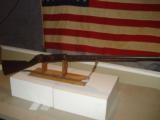 These guns were originally quite crude 12 Ga slam fire shotguns, which were used to kill game "such as monkeys" to eat. When the war came to the Philippines the people realized they could
...Click for more info
Seller: seccesh
Area Code: 251
$425.00