Sorry! You're too late.
The Mossberg Silver Reserve II Field 28 Gauge 26" Walnut 75419 GI# 100890885 has been sold.
Click
here
to see what else is available by Elk County Ammo and Arms.
View other listings in this category....
Mossberg Shotguns - O/U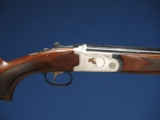 Mossberg International Silver Reserve O/U 410. 26 inch Mod & Full. S.S.T. Extractors. 96-97%. Excellent bores.
...Click for more info
Seller: Crosnoe Guns
Area Code: 573
$515.00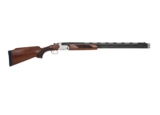 BRAND NEW IN THE BOX AND READY TO SHIP! BUY IT NOW!! Manufacturer: Mossberg Model: Silver Reserve II Super Sport SKU: 75451 Gauge: 12 Gauge Capacity: 2 Rounds Chamb
...Click for more info
Seller: Elk County Ammo and Arms
Area Code: 814
$899.99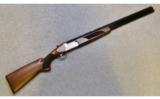 Mossberg, Model Silver Reserve II Combo (with 20 Ga. 26 inch Barrel) O/U Break Action Shotgun, 12 GaugeIntricate filigree engraving on sides and bottom of receiver
...Click for more info
Seller: Cabelas Hammond
Area Code: 219
$899.99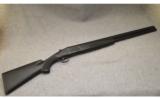 Seller: Cabelas Huntsville
Area Code: 256
$249.99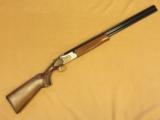 Mossberg Silver Reserve over/under shotgun, chambered in 20 gauge, 2 3/4 or 3 inch chambering. The O/U shotgun is fitted with 26 inch vent rib barrels with screw-in chokes (fitted with mod/imp.
...Click for more info
Seller: Antique & Modern Firearms, Inc.
Area Code: 859
$495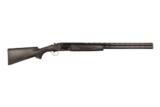 Mossberg Maverick Hunter Field Over/Under 3" 12g Caliber:12g Brand:Maverick by Mossberg Model: Hunter Field Over & Under Capacity: 2 Action Type: Over/ Under
...Click for more info
Seller: United Sportsmen's Company
Area Code: 815
$476.00

MB SILVER RESERVE II O/U COMBO 12/20 28" 2-BARREL SET FEATURES -Satin/Select Black Walnut stock -2 barrel combo -12 gauge-28" bbl - vented rib w/blue finish -20 guage-26" b
...Click for more info
Seller: United Sportsmen's Company
Area Code: 815
$899.00