Sorry! You're too late.
The Pedersoli 12 ga. Muzzle Loader Black Powder GI# 101821627 has been sold.
Click
here
to see what else is available by HOME TOWN GUNS.
View other listings in this category....
Pedersoli Shotguns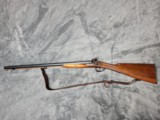 CONSIGNED This Pedersoli SxS 12ga Muzzloader with 28" barrels remains in Very good condition. There are some small scratches on the wood work, the bluing remains in very good condition.
...Click for more info
Seller: Manitou Custom Guns LLC
Area Code: 517
$1,000.00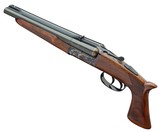 Seller: Guns Dot Com
Area Code: 866
$1,494.99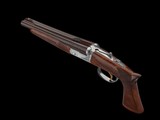 Taking Preorders On This Unit Model: L641 Pedersoli howdah .45/410 single trigger Deluxe Reproduction of the famous Auto & Burglar pistol produced by Ithaca Company in the 1920. Our v
...Click for more info
Seller: Conceal It
Area Code: 620
$1,899.99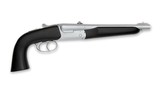 Now taking preorder Pedersoli Howdah Alaskan Features The Pedersoli Howdah Alaskan is a double-triggered, breech-loading reproduction of the Auto & Burglar pistol produced by Ithaca nearly 10
...Click for more info
Seller: Conceal It
Area Code: 620
$1,680.00