New England Firearms - Shotguns
New England Firearms - Shotguns

Seller: Collectors Firearms
Area Code: 713
$199.95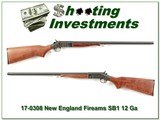 This is a like-new New England Firearms Partner Model SB1. It has beautiful case colors and I see no marks anywhere. It has a 3in chamber and a 28in Modified barrel. I am selling this one on consignme
...Click for more info
Seller: barrybrowning
Area Code: 919
$299.00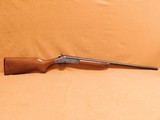 This is a used NEF Pardner break-action, single-shot shotgun. It is in 20 gauge with a 3-inch chamber and is choked Mod. The barrel measures 25.5 inches. There is some left over powder fouling in the
...Click for more info
Seller: CAALEX
Area Code: 859
$149.00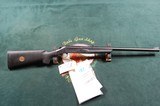 New England Firearms Whitetail Comm. 2000-2001 Single shot 12GA fully rifled. New with hanging tags.
...Click for more info
Seller: bobsvintageguns
Area Code: 989
$395.00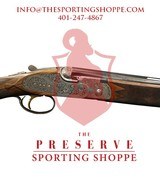 This A-10 American shotgun holds many unique characteristics. The side plates are decorated with floral engravings and four distinctive golden circles stretched throughout the plate. The condition of
...Click for more info
Seller: The Sporting Shoppe
Area Code: 401
$19,000.00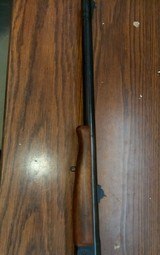 New England Firearms Handi Rifle SB 2. 45 - 70 Gov. Excellent Condition 90% Blue 90% Wood Rifling Excellent.
...Click for more info
Seller: Kate E
Area Code: 239
$325.00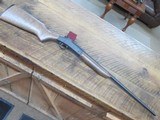 NEW ENGLAND PARDNER 410 SINGLE SHOT SHOTGUN. 3 INCH CHAMBER 26" INCH BARREL FULL CHOKE. WOOD LIKE NEW METAL IS IN EXCELLENT CONDITION. Price 199.00 40 shipping. No credit ca
...Click for more info
Seller: mmriflemakers
Area Code: 828
$199.00
Seller: Cabelas Farmington
Area Code: 801
$1,579.99
This is a very nice and new looking New England Arms Italian made Side X Side Boxlock ejector 20 gauge shotgun. The shotgun has a case color receiver with a gold outline and some light engraving. The
...Click for more info
Seller: Cabelas Mitchell
Area Code: 605
Was $2,499.99 Now $1,999.97
Seller: WILDWOOD INC
Area Code: 207
$295.00
Seller: WILDWOOD INC
Area Code: 207
$250.00
Seller: WILDWOOD INC
Area Code: 207
$250.00