Sorry! You're too late.
The Poli SLE Hammer 20 gauge GI# 100775963 has been sold.
Click
here
to see what else is available by Collectors Covey.
View other listings in this category....
Poli Shotguns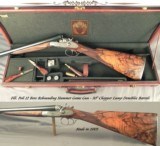 #1987, Armi F.LLI Poli, via Matteotti, 311, 1-25063 Gardone, VT Brescia, Italy: A 12 Bore Back Action Sidelock Rebounding Hammer Gun Finished in 2003, 30" Extractor Chopper Lump Demibloc (Lower M
...Click for more info
Seller: Champlin
Area Code: 580
$11,950.00
Beautifully engraved and case colored scalloped receiver on this Italian beauty. Filli Poli is a highly respected maker of shotguns located in the Val Trompia gunmaking area of Italy. Highly figured
...Click for more info
Seller: MacNab
Area Code: 704
$4,495
Maker: F.lli Poli Model: SLE Gauge: 12 Barrels: 27" Chokes: M - F L.O.P. : 14 5/8" Drop: 1 1/2" C x 2 1/8" H Weight: 6 lbs 15 oz Ser. #: 13052 Stock #: 7472 Price: $22,000 New or Used: Used
...Click for more info
Seller: Robin Hollow Outfitters
Area Code: 401
$22,000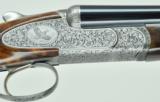 Seller: Kevins of Thomasville
Area Code: 229
$14995

Armi F. Llipoli 20 gauge SxS shotgun. Custom made. Beautiful gun. Very low usage. Wood has a few minor dents.
...Click for more info
Seller: The Gun Collection LLC
Area Code: 954
$6,000.00
100% Handmade by Poli, Hand Engraved Deep Chisel Engraving by the Famous Stephano Pedretti a Friend of Kevin, Features Very High Polish Drop Trigger Group, Checkered Butt, Scalloped Reciever, Perfect
...Click for more info
Seller: Kevins of Thomasville
Area Code: 229
$34,995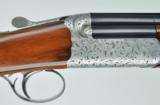 100% Handmade by Poli, Hand Engraved Deep Chisel Engraving by the Famous Stephano Pedretti a Friend of Kevin, Features Very High Polish Drop Trigger Group, Checkered Butt, Scalloped Reciever, Perfect
...Click for more info
Seller: Kevins of Thomasville
Area Code: 229
$34,995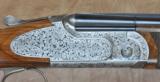 Pre owned in excellent condition, Armi Fli Poli Kevin's Plantation 28 gauge game gun. Side plate with full engraving, 28" c/t barrels (5) chokes included. Ventilated rib. Field stock with Pri
...Click for more info
Seller: Pacific Sporting Arms East
Area Code: 248
$6,495.00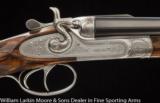 ID #6545 Make F.LLI POLI Model BEST SELF-COCKING EJECTOR HAMMER GUN Configuration Hammer Gauge / Caliber 20 GA Price
...Click for more info
Seller: William Larkin Moore & Sons
Area Code: 480
$20,000.00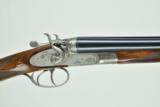 *NEW* Poli Deluxe Hand Fitted Hammer Gun, Hand Oiled Finished Stock, Hand Filed Flat Rib, Exhibition Wood, Safe for Modern Ammunition For Other Products Visit KevinsCatalog
...Click for more info
Seller: Kevins of Thomasville
Area Code: 229
$14,995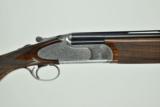 Hand Checkered, Hand Oiled Stock, Wooded Butt Plate with Quail Logo, Exhibition Grade Wood, POW Grip, Long Tang Trigger Guard to Engraved Grip Cap
...Click for more info
Seller: Kevins of Thomasville
Area Code: 229
$9,995
Kevin's Plantation Collection Side by Side 28ga 28". Designed by Kevin Manufactured by Poli of Italy. Hand Filed Flat Rib, Deep Chiseled Scroll Engraving, Polished Trigger, Dual Rolled Edge T
...Click for more info
Seller: Kevins of Thomasville
Area Code: 229
$10,995