Sorry! You're too late.
The Rottweil ~ American Skeet ~ 12 Ga. GI# 100951978 has been sold.
Click
here
to see what else is available by Cabelas Bristol.
View other listings in this category....
Rottweil Shotguns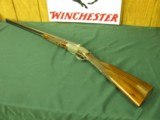 6526 Rottweil 94 S E ,made for Dynamit Noble by Hermanos Zabala 20 gauge 28 inch barrels, ic/full, ejectors, double triggers splinter forend. STAIGHT GRIP checkered butt, lop 14 3/4 rose/scroll sidelo
...Click for more info
Seller: dawsonsdoubles
Area Code: 210
$2,650.00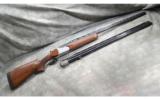 Best choice for the beginning or intermediate shooter. Features good looks, and two barrels for single or double trap competition. Outfit your new shooter...
...Click for more info
Seller: Cabelas Rogers
Area Code: 763
$1,299.99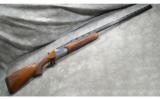 This target gun features low-comb Monte Carlo stock, and high target rib. It would make a marvelous first trap gun for the new shooter...
...Click for more info
Seller: Cabelas Rogers
Area Code: 763
$749.99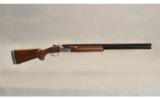 Seller: Cabelas Garner
Area Code: 984
$1,599.99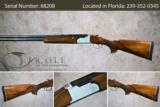 Rottweil American Skeet 12ga 26" Pre-owned SN:68208 This Shotgun is good condition does have minor handling marks-slightly bent rib. Comes with factory ported barrels with JS Air Cushion recoi
...Click for more info
Seller: Coleguninc
Area Code: 239
$2,000.00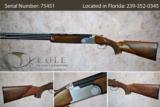 Rottweil Skeet 12ga 26.5" Pre-Owned SN: 75451 This shotgun has many special features. It is equipped with a JS air cushion recoil reduction system and ported barrels. It is pre-owned with very
...Click for more info
Seller: Coleguninc
Area Code: 239
$1,495.00