Sorry! You're too late.
The New In Box Saiga IZ-106 20 Gauge Shotgun VERY RARE GI# 101238174 has been sold.
Click
here
to see what else is available by Vans Firearms.
View other listings in this category....
Saiga Shotguns
Brank new in the box Saiga 410 shotgun. Comes with 4 round magazine but I also have a Pro Mag 30 rd drum available ($99 with purchase of gun, $115 stand alone).
...Click for more info
Seller: AA GUNS & AMMO
Area Code: 770
$895.99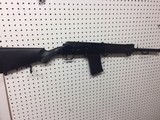 Brand new in the box Saigs 12 automatic shotgun. I have additional magazinesm including a 20 round drum avaialble. First to pay, gets it.
...Click for more info
Seller: AA GUNS & AMMO
Area Code: 770
$999.99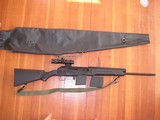 SEE THE PICTURES OF THIS BEAUTIFUL RUSSIAN SAIGA SNIPER CALIBER .410 MAGNUM MILITARY PROFED1995 PRODUCTION WITH 21 INCHES BARREL WITH 2-4 ROUNDS MAGAZINES NATO PACT BUTTSTOCK AND HIGH-QUALITY SNIPER S
...Click for more info
Seller: Dimitri Tolchinski
Area Code: 860
$595 plus $45 shipping/ insurance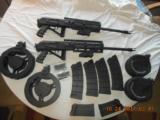 ONLY 30 ROUND SHOT GUNS ON THE MARKET 2- brand new, never fired, fully custom converted Alliance Armament saiga 12's (each gun includes) full cutomized internal rework,dura coat black fi
...Click for more info
Seller: topgunbubba
Area Code: 715
$2,850.00

NEW IN BOX Russian Ak .410 Shotgun **SAIGA** for sale. All have 3" chrome lined chambers, Semi Auto, removable chokes with a black synthetic stock. Purchaser is responsible for contacting a
...Click for more info
Seller: Halifax Supply
Area Code: 386
$1,099.99