Sorry! You're too late.
The SDS Imports Lynx LH12 semi-auto 12 gauge 19" barrel NEW! Tactical Shotgun GI# 101325286 has been sold.
Click
here
to see what else is available by United Sportsmen's Company.
View other listings in this category....
Featured Gun Classifieds Saiga Shotguns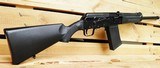 Firearm Description: Brand: Saiga Model: IZ-106 Caliber: 20 Ga Condition: New In Box We just discovered six (6X) of these jewels in our backstock inventory and wanted to off
...Click for more info
Seller: Vans Firearms
Area Code: 601
$999.99
Saiga Shotguns
Brank new in the box Saiga 410 shotgun. Comes with 4 round magazine but I also have a Pro Mag 30 rd drum available ($99 with purchase of gun, $115 stand alone).
...Click for more info
Seller: AA GUNS & AMMO
Area Code: 770
$895.99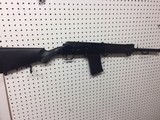 Brand new in the box Saigs 12 automatic shotgun. I have additional magazinesm including a 20 round drum avaialble. First to pay, gets it.
...Click for more info
Seller: AA GUNS & AMMO
Area Code: 770
$999.99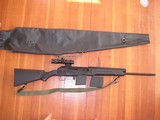 SEE THE PICTURES OF THIS BEAUTIFUL RUSSIAN SAIGA SNIPER CALIBER .410 MAGNUM MILITARY PROFED1995 PRODUCTION WITH 21 INCHES BARREL WITH 2-4 ROUNDS MAGAZINES NATO PACT BUTTSTOCK AND HIGH-QUALITY SNIPER S
...Click for more info
Seller: Dimitri Tolchinski
Area Code: 860
$595 plus $45 shipping/ insurance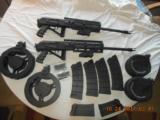 ONLY 30 ROUND SHOT GUNS ON THE MARKET 2- brand new, never fired, fully custom converted Alliance Armament saiga 12's (each gun includes) full cutomized internal rework,dura coat black fi
...Click for more info
Seller: topgunbubba
Area Code: 715
$2,850.00

NEW IN BOX Russian Ak .410 Shotgun **SAIGA** for sale. All have 3" chrome lined chambers, Semi Auto, removable chokes with a black synthetic stock. Purchaser is responsible for contacting a
...Click for more info
Seller: Halifax Supply
Area Code: 386
$1,099.99