Featured Gun Classifieds Shotguns - 24 Gauge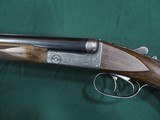 This is a sweet and trim little double. Ketnner made very high quality doubles. It has just been restocked and looks great. SOLD -THANK YOU! The 24 ga.was the European ga. for European woodcock.
...Click for more info
Seller: Wingshooting Adventures Inc
Area Code: 616
$4450.
Shotguns - 24 Gauge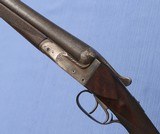 1928 - Gerster - Manufacture d'armes Saint-Etienne - Box Lock Non-Ejector - 24ga, 25-3/4", 2-1/2", M / F - Double Triggers, Prince of Wales Grip, LOP 13-11/16", Drop 1-7/8" t
...Click for more info
Seller: Pendleton Firearms
Area Code: 931
$2375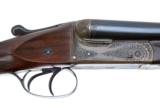 27" BARRELS 2 1/2" CHAMBERS DOUBLE TRIGGER EJECTORS SPLINTER FOREARM ENGLISH GRIP CHECKERED BUTT EXCELLENT CONDITION IN MAKERS CASE 5LBS X 2 X 1 1/2 X 14 1/2
...Click for more info
Seller: Steve Barnett Fine Guns
Area Code: 662
$25,000.00