Sorry! You're too late.
The Browning B S/S 12 gauge Side by Side 30" barrels GI# 101412431 has been sold.
Click
here
to see what else is available by YooperJ.
View other listings in this category....
Browning Shotguns - SXS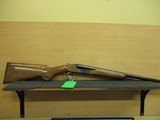 CONSIGNMENT USE EVERY GOOD CONDITION BROWNING B-S/S SPECIAL SXS 12 GAUGE-- 2 3/4" CHAMBERS -- 26" BARRELS -- SINGLE TRIGGER -- HIGH GLOSS WOOD STOCK 14 1/8" LOP -- 1 7/8"
...Click for more info
Seller: DOMINIONOUTDOORS
Area Code: 540
$1679.99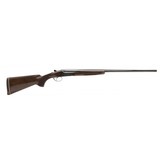 "Desirable side by side shotgun in popular 20 gauge. Length of pull is 13 5/8"" with pad. Bores are excellent. Barrels are 26"" choked improved cylinder and modified. Single n
...Click for more info
Seller: Collectors Firearms
Area Code: 832
$2,495.00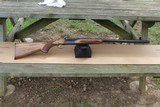 BROWNING B-SS IN 12 GAUGE, 28 INCH BARRELS WITH MODIFIED AND IMPROVED CYLINDER CHOKES. SHOTGUN IS IN EXCELLENT USED CONDITION. SHOTGUN HAS SOME LIGHT WEAR AND SCRATCHES FROM LIGHT USE. SHOTGUN IS TIGH
...Click for more info
Seller: bhasser
Area Code: 920
$2,000.00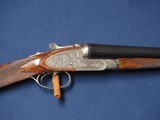 Browning BSS Sidelock 12ga. 26 inch barrels. IC and Mod. Straight grip. Double triggers. Ejectors. 14 1/4 LOP checkered butt. 1 5/8 comb 2 1/4 heel. 99% condition. Excellent bores.
...Click for more info
Seller: Crosnoe Guns
Area Code: 573
$4,750.00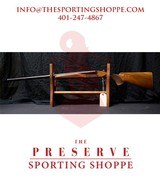 This BSS is equipped with a 28" barrel, beaded sights, wood stock, the right barrel is choked modified, the left is choked full. and a blued finish. This package DOES NOT come with a case.
...Click for more info
Seller: The Sporting Shoppe
Area Code: 401
$2,350.00

Browning BSS 12g 28" Stout shooter by Browning. Gun is clean and tight. SeveraL nicks, bumps, and wear marks as see in photos. A solid shooter that is hard to wear out. Call or email
...Click for more info
Seller: Orvis
Area Code: 802
$1800.00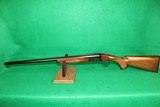 Browning Model B side by side 20 gauge shotgun with original box. Shotgun is used in very good condition. Bores a mirror bright, but in need of a cleaning. Shotgun has some minor dings and a little bl
...Click for more info
Seller: Vans Firearms
Area Code: 601
$1,999.99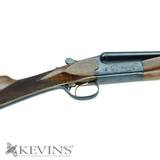 Seller: Kevins of Thomasville
Area Code: 229
$4,999.99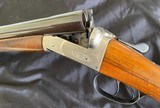 For sale is a super nice Miroku L-II boxlock. This sleek 12-bore features a classic Anson and Deeley type boxlock action made popular by tbe Birmingham, England guntrade. Miroku is the maker of the Br
...Click for more info
Seller: coveyrise90
Area Code: 334
$1,450.00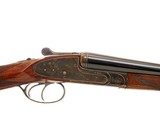 Browning - BSL, 20ga. 27" Barrels Choked F/F. Beautiful straight grip stock, splinter forend, checkered butt, double trigger, automatic ejectors, non-automatic safety, 2 ¾&rdq
...Click for more info
Seller: Connecticut Shotgun
Area Code: 860
$10,999.00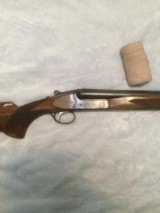 This is a Browning BSS with rare 30 inch barrels choked mod and full. It's in kinda rough condition all over. Has a great trigger job. Factory Butt plate. Would make a fine shooter. Trades are consid
...Click for more info
Seller: Marlette Fine Arms
Area Code: 336
$1,495.00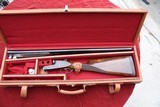 Browning/Lebeau-Courally, Serial Number 918CS01035, Sidellock Ejector, Model BSL 2 3/4" chambers, 28" barrels, Chocked F/M, Smooth Rib, brass front sight, bright shiny bores, double triggers
...Click for more info
Seller: orionbuy
Area Code: 806
$9,000.00

HIGH GRADE BROWNING BSS SIDELOCK WITH ORIGINAL BOX. 26″ barrels ... 2-3/4″ chambers ... Choked: IMP CYL/MOD ... LOP 14 1/4" ... weight 6lbs 7oz ... Full top rib ... steel bead ... do
...Click for more info
Seller: James Wayne Firearms
Area Code: 361
5,600.00

BROWNING SIDELOCK SHOTGUN ... 12 gauge ... 26" chopper lump barrels ... choked SK/LtMod ... R.005/L.014...weight 6 lbs 6 oz ... LOP 14 3/8" to front trigger ... drop comb 1 1/2" ..
...Click for more info
Seller: James Wayne Firearms
Area Code: 361
5,775.00