Sorry! You're too late.
The Charlin Sliding Breech 16ga SxS French GI# 101281268 has been sold.
Click
here
to see what else is available by Paul Booth.
View other listings in this category....
Shotguns - French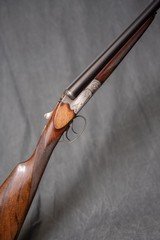 MONDIALE Boxlock Nonejector 12 gauge SxS, Scroll engraved scalloped boxlock action, 25 3/4" bbls. w/ 2" chambers, Filed concave rib, Bore/Chokes: Right .726 / .005 / SKT w/ .030 minimum wall
...Click for more info
Seller: Fieldsport LTD
Area Code: 231
$2995.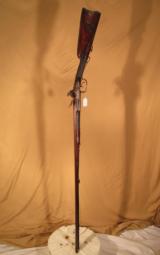 #823A BEAUTIFUL FRENCH FLINTLOCK FOWLING DBL. SHOTGUN, 33" bbls., 28 ga., engraved metal, beautifully shaped locks curve inward at the rear with a little tear drop shaped extension, very ni
...Click for more info
Seller: Jim Goergen
Area Code: 507
$12,500.00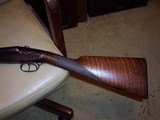 pre ww2 i think, rare, 12 gage .90 % original blue, , this is the lowest grade with a very little engraving , gun is solid , cocks and clicks, stock shows normal use for age&nb
...Click for more info
Seller: BGSUBMARINE
Area Code: 386
$795

DARNE GRADE R-12, 16GA, 27 5/8" Barrel, Fine Bore, Mod/Full, 2 3/4" Chambers, Double Triggers, LOP: 14 1/4"/13 3/4", DAC: 1 5/8", DAH: 2 3/8". Weight: 5lbs, 7ozs.&n
...Click for more info
Seller: Shooters Exchange
Area Code: 828
$1950.00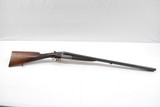 Houpeaux Chateau Thierry SxS chambered in 16 gauge. Shotgun has 28" barrels, extractors and double trigger. Very tight lockup, pretty nice shotgun. Layaway is available and chec
...Click for more info
Seller: Deweys
Area Code: 864
$629.95
ERMA- 12ga, 28" Choked Full, pump action shotgun manufactured in France, 99% bluing on receiver and barrels, light handling marks on wood, the gun appears to have minimal use. available for imme
...Click for more info
Seller: Connecticut Shotgun
Area Code: 860
$359.00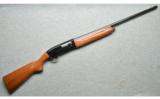 Seller: Cabelas Berlin
Area Code: 978
$399.99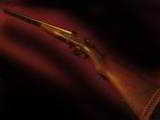 True pinless sidelock on unique design with monobloc assisted opening action, hidden third fastener, coil mainsprings. Excellent 2 9/16"x 28" steel barrels with very nice bores R 710/695 (IC
...Click for more info
Seller: doublegunhq
Area Code: 325
$895.00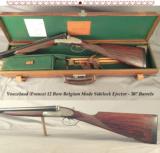 #GP1915, Vouzelaud (Brou, France), A 12 Bore Bar Action Sidelock Ejector with 30" Chopper Lump barrels at .724 .004 & .012" (Skt.I & Skt.II), Original 2 3/4", Original chokes, W
...Click for more info
Seller: Champlin
Area Code: 580
$4,300.00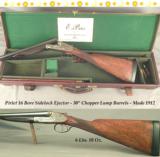 #1619, Pirlet Armurier Brevete, 26 Fg St. Honore, Paris: A Unique Made S/S Bar Action Sidelock Ejector 16 Bore Game Gun Made 1912, Side clip action body, Third fastener, 30" Ejector Chopper Lump
...Click for more info
Seller: Champlin
Area Code: 580
$5,600.00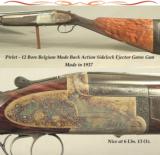 #6947, Pirlet Armuriers, Paris: A Unique Belgium Made O/U Back Action Sidelock Ejector 12 Bore Game Gun Made in 1937, Sold by Pirlet in Paris, 29 1/4" Ejector Acier Steel Barrels with a solid rib
...Click for more info
Seller: Champlin
Area Code: 580
$10,950.00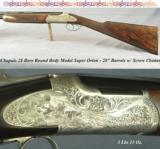 CHAPUIS 28 BORE O/U ROUND BODY MODEL SUPER ORION with SIDEPLATES - NEW GUN & MADE in 2011 - 28" BARRELS with SCREW CHOKES - 5 Lbs. 13 Oz. - Excellent Wood - Double Triggers - 15 7/16" LOP - 95% Engrav
...Click for more info
Seller: Champlin
Area Code: 580
$5,800.00