Sorry! You're too late.
The Ugartechea Bill Hanus Birdgun 28g 26" GI# 101123472 has been sold.
Click
here
to see what else is available by Orvis.
View other listings in this category....
Ugartechea Shotguns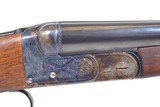 Ugartechea Grade III Upland Classic Model 40 NEX: 28ga, 28" IC/M barrels. Anson and Deeley boxlock action, chopper lump forged steel barrels and frame, double triggers, concave rib, dual
...Click for more info
Seller: Connecticut Shotgun
Area Code: 860
$3,250.00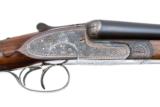 28" 009 AND 013 2 3/4 CHAMBERS DOUBLE TRIGGER EJECTORS SPLINTER FOREARM ENGLISH GRIP WITH STOCK EXTENSION 6 LBS 8 OZ X 2 1/4 X 1 3/8 X 14 3/4 MECHANICALLY SOUND WITH LIGHT WEAR
...Click for more info
Seller: Steve Barnett Fine Guns
Area Code: 662
$3,595.00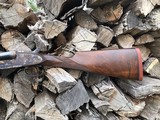 Gently used Ugartechea Upland Classic Grade IV 20ga Beautiful color case and engraving. Upgraded wood and finish. 28" barrels choked IC and Mod Lop 15" front 14" rear Drop heel 2
...Click for more info
Seller: Kimlergunworks
Area Code: 217
$3800 + $50 shipping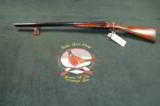 Ugartechea Model 30, 12G, 28" barrels with full and Mod choke, 13 3/4" LOP, very nice wood, overall 95% condition.
...Click for more info
Seller: bobsvintageguns
Area Code: 989
$750.00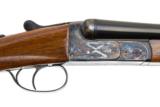 26 1/2 FULL AND FULL 28" WS1 AND WS2 BOTH 2 3/4 SINGLE TRIGGER EJECTORS SPLINTER FOREARM ENGLISH GRIP EXCELLENT CONDITION LIGHT HANDLING MARKS 5LBS 13 OZ 2 5/8 DAH 1 9/16 DAC 14 3/4 L
...Click for more info
Seller: Steve Barnett Fine Guns
Area Code: 662
$2,595.00

This is a high grade 12 gauge 3" Ugartechea double with chopper lump barrels, double under lugs and a hidden third fastener. The receiver has side clips and is fully engraved. The proof code is
...Click for more info
Seller: 1898ANDB-4
Area Code: 707
$1,895.00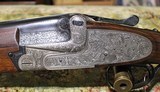 Visit our GulfCoastGuns site for more! Ugartechea SLE 20 gauge shotgun O/U – Excellent condition LOP: 14" Barrel length: 28" Chokes: IC/IM DAH: 2" D
...Click for more info
Seller: Gulf Coast Guns
Area Code: 251
3,500.00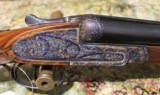 Visit our GulfCoastGuns site for more! Ignacio Ugartechea Best Sidelock 12 gauge shotgun S/S – Excellent+ condition LOP: 14" Barrel length: 28"&nbs
...Click for more info
Seller: Gulf Coast Guns
Area Code: 251
3,500.00

Ugartechea - Boxlock - 12 ga - Item Number: UGA117942 Shotgun type: SxS Action: Boxlock Ejectors: No Trigger: Double Grip: Pistol Grip Forend: Ch
...Click for more info
Seller: Griffin & Howe
Area Code: 973
$700.00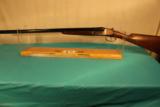 A nice Ugartechea double manufactured in 1985 with an Ansen-Deeley action with double underlugs and hidden third bite lockup. 28 inch barrels choked Mod-Full. English stock and splinter fore end. Nice
...Click for more info
Seller: DEK
Area Code: 828
$800.00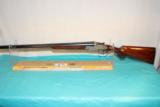 A very high grade Ugartechea 20 guage double barrel shotgun with chopper lump barrels, double underlugs plus a hidden third fastner. Reciever has side clips. Fully engraved, beavertale forearm, 26 inc
...Click for more info
Seller: DEK
Area Code: 828
$3000.00