Sorry! You're too late.
The Winchester Model 9410 Lever Action Shotgun .410 Guage Has been sold to Mr. D.H. = His initials GI# 101210635 has been sold.
Click
here
to see what else is available by W1M3RZC0LL3CTABLES.
View other listings in this category....
Winchester Shotguns - Model 9410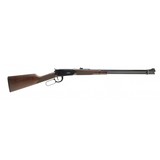 "Scarce .410 gauge lever action with 24"" barrel, checkered walnut stocks and tang safety. Excellent condition with box.
...Click for more info
Seller: Collectors Firearms
Area Code: 832
$1,750.00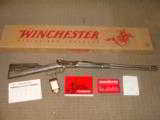 24" BARREL, 2 1/2" CHAMBER, ONLY MFG. ONE YEAR. 100 COND. UNFIRED. I PROVIDE 7 DAY INSP. I CAN PROVIDE REFERENCES ON GUN SAL
...Click for more info
Seller: Jerry
Area Code: 260
$2,495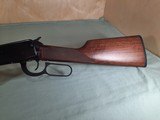 This is a very nice near excellent condition Model 9410 Winchester 410 Gauge Shotgun. This Shotgun is in excellent condition for both the stock and the metal. It has a checkered straig
...Click for more info
Seller: Bridger Mountain Trading
Area Code: 406
$ 1249.00 plus shipping and insurance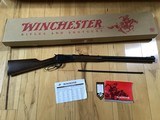 COMES WITH OWNERS MANUAL. I PROVIDE 7 DAY INSP. I CAN PROVIDE REFERENCES ON GUN SALES. PHONE 260 367 2633 CELL 260 243 0700
...Click for more info
Seller: Jerry
Area Code: 260
$1,795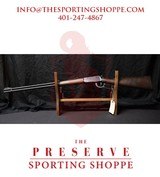 The Model 9410 Ranger is the award-winning Model 9410 Traditional in a value-priced, feature-packed Ranger version. The reliable action and 24" smoothbore barrel readily fire all factory 2&frac12
...Click for more info
Seller: The Sporting Shoppe
Area Code: 401
$1,500.00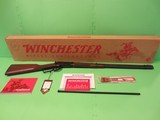 NIB Winchester Model 9410 Deluxe with 24" barrel, takes 2 ½" shells. Chambered in .410 bore. Deluxe model# 14002 with checkered walnut stock and forend. The 20" barrel has a Bu
...Click for more info
Seller: Mr. Remington
Area Code: 317
$1650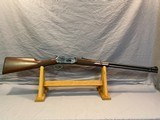 Winchester 94/10 410 Shotgun Traditional case colored Tang saftey Only few hundred made No Box Open to offers Pictures for best description 4% Credit Card fee $50 Shipping fee This gun came
...Click for more info
Seller: Terry Reigle
Area Code: 402
$3,000.00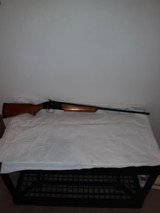 Stevens 940e 410 Single shot gun Christmas Special Great Shotgun in perfect condition. This is a very nice gun made for either a youth or professional shooter with little kickback. Just an overall gr
...Click for more info
Seller: jimpace46
Area Code: 970
$699.00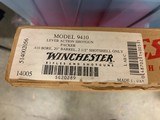 IN THE BOX WINCHESTER MODEL 9410, THIS GUN APPEARS UNUSED, WITH SOME HANDLING MARKS ,pointed out in pics. 7 & 8 , MAYBE SOME GUN SAFE BANG UPS ??? ANYWAY I WOULD LIKE TO HAVE
...Click for more info
Seller: DELUXE90
Area Code: 541
$ 1,275.00 ( SALE PENDING )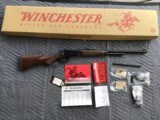 Seller: Jerry
Area Code: 260
$2,495

Very nice Model 9410. This is a pre 2003 model as it does not have the cross bolt/tang saftey. The wood, metal and bluing finishes are near excellent. The are just a few handli
...Click for more info
Seller: Oregon Uplander
Area Code: 281
$1,499.00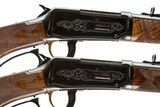 FACTORY LETTERS CONSECUTIVE NUMBERED PAIR BOTH FINISHED IN 2004 THE 1ST GUN IS 24" HIGH LUSTRE BLUE 2 1/2" CHAMBER HAND CHECKERED SPADE PATTERN HAND HONED ACTION ENGINE TURNED I
...Click for more info
Seller: Steve Barnett Fine Guns
Area Code: 662
$21,500.00