Winchester Shotguns - Antique
Winchester Shotguns - Antique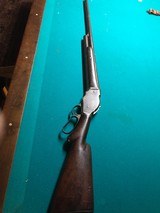 Seller: single shot49
Area Code: 727
$1100.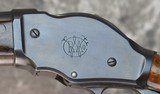 Pre-Owned Winchester Model 1887 Shotgun 10GA with 32" fixed choke (Full) barrel, minor bluing wear but most of original bluing remains, bore is bright with some dark spots near front of c
...Click for more info
Seller: Pacific Sporting Arms
Area Code: 626
$2,995.00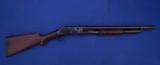 On Hold. This is a scarce Winchester Model 1893 Shotgun in its original 20" riot configuration. Good early antique serial number in the 10,000 range. While most early pump shotguns we
...Click for more info
Seller: Brent Wilburn
Area Code: 770
$2750 On Hold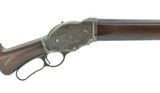 Winchester 1887 Lever Action 12 Gauge shotgun. Made in 1892. Very fine original gun. Barrel has 85% of the original blue. Frame still has bright visible case colors. Left-hand side of the frame is bet
...Click for more info
Seller: Collectors Firearms
Area Code: 713
3,995.00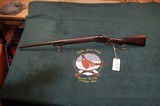 Seller: bobsvintageguns
Area Code: 989
$1,195.00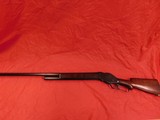 Winchester 1901 lever action 10 gauge, full choke, 32" barrel, manufactured in 1909, gun is missing the barrel band and a chip out of the rear of the stock near the butt plate, bluing and stock a
...Click for more info
Seller: BUFFALO GUN CENTER
Area Code: 716
$$1250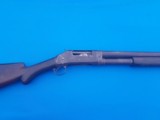 A Model 1897 Black Diamond  Trap Shotgun given to W.H. Ballew in Sept. 1901 from the Chattanooga Gun Club. It was ordered from Winchester with 2 barrels, a 30" and a 26 Cyl. It has a cut down 24" Cyl.
...Click for more info
Seller: Jacob Hranowskyj
Area Code: 804
$950.00
Antique Winchester 1873 .22 short good condition lever with 26" barrel. Made in 1889. 4% Credit Card Fee $50.00 Shipping FFL required for shipping; All items shipped Priority Mail
...Click for more info
Seller: moby
Area Code: 540
Reduced from $3,400.00 to $3,050.00