Sorry! You're too late.
The 7846 Winchester 101 Quail Special 28 gauge 26 inch barrels screw in chokes, comes with 2 chokes (IC,S), vent rib ejectors 3 Quail/pointer engraved co GI# 102230550 has been sold.
Click
here
to see what else is available by dawsonsdoubles.
View other listings in this category....
Featured Gun Classifieds Winchester Shotguns - Model 101 Quail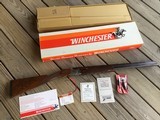 Seller: Jerry
Area Code: 260
$10,595.00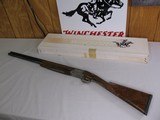 7890 Winchester 101 QUAIL SPECIAL 20 gauge 25 inch barrels Winchoke screw in mod/full, STRAIGHT GRIP, 100% original with matching serialized box,99% condition or better, 2 3/4 & 3inch chambers, AAA++f
...Click for more info
Seller: dawsonsdoubles
Area Code: 210
$5,995.00
Winchester Shotguns - Model 101 Quail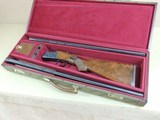 Winchester 101 Two Barrel Hunting Set 12 & 20 Gauge Over Under Shotgun in the Case, 12 Gauge 28" Winchoke 3" Chambers, 20 Gauge 26" Winchoke 3" Chambers, 98% condition, case is very nice, extras pictu
...Click for more info
Seller: Mike Bishop LLC
Area Code: 229
$4,350.00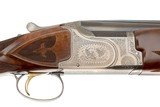 SN# QS12-XXX 25 1/2" VENT RIB BARRELS W/ WIN CHOKES (IC, MOD, IMP MOD, FULL, XFULL) 2 3/4" & 3" CHAMBERS SINGLE SELECTIVE TRIGGER EJECTORS FIELD FOREARM ENGLISH GRIP R
...Click for more info
Seller: Steve Barnett Fine Guns
Area Code: 662
$4,950.00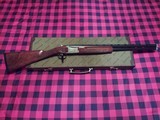 Winchester 101 20ga quail special Limited Edition 1 of 500. Has English straight grip stock coin finished receiver with game scene engraving 25 1/2" barrel with vent rib. Lop
...Click for more info
Seller: Dozer 1
Area Code: 317
$5,895.00