Featured Gun Classifieds Winchester Shotguns - Model 12 Diamond Grade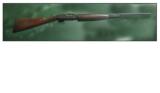 Winchester Model 12, 12 Gauge, factory Black Diamond Grade, Factory Engraved BY Ulrich .Mfr. in 1928, 30 Inch Solid rib Barrel, Choked Full. 99% Blue and 99% Varnish. Beautiful XXX Full Figured Che
...Click for more info
Seller: Dave Riffle Gun Sales Inc.
Area Code: 239
$ 14,500
Winchester Shotguns - Model 12 Diamond Grade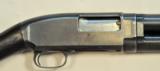 #2213 Winchester Model 12 Black Diamond Ser. No. 80697. 12 Ga.- 26" modified solid rib barrel. Marked "trap" on bottom of receiver. A nice early and relatively rare model 12.
...Click for more info
Seller: Roger Bain Inc.
Area Code: 717
$1,800.00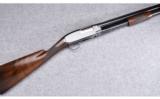 Receiver shows blue wear at the takedown joint with a bit of light old freckling. Barrel blue and bore remain excellent. Wood has darkened with age with light use marks. Mechanical function is excelle
...Click for more info
Seller: Cabelas Berlin
Area Code: 978
Was $2,569.88 Now $2,299.77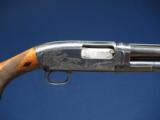 Winchester 12 20ga Black Diamond factory engraved in #4-5 pattern. 26 inch full choke solid rib. 90% original finish. SN 578,XXX. Nickel steel. AJW initials stamped on barrel and bottom of receiver. E
...Click for more info
Seller: Crosnoe Guns
Area Code: 573
$12,500.00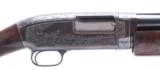 Winchester Model 12 Engraved 12 gauge pump action shotgun. Made in 1925 this model 12 has been meticulously and beautifully upgraded to a Black Diamond/Pigeon Grade model 12 field with Grade 5+
...Click for more info
Seller: B C Kinsey
Area Code: 913
$5995