Sorry! You're too late.
The Winchester Model 12 Black Diamond Grade Trap Gun GI# 101000176 has been sold.
Click
here
to see what else is available by HLV Fine Guns.
View other listings in this category....
Featured Gun Classifieds Winchester Shotguns - Model 12 Diamond Grade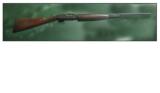 Winchester Model 12, 12 Gauge, factory Black Diamond Grade, Factory Engraved BY Ulrich .Mfr. in 1928, 30 Inch Solid rib Barrel, Choked Full. 99% Blue and 99% Varnish. Beautiful XXX Full Figured Che
...Click for more info
Seller: Dave Riffle Gun Sales Inc.
Area Code: 239
$ 14,500
Winchester Shotguns - Model 12 Diamond Grade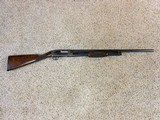 This Winchester was produced in 1939. The shotgun's serial number is 778111. It has a 26 inch solid rib barrel choked Full. It has the early style 5 1/2 inch round pump handle. The stock and foren
...Click for more info
Seller: HLV Fine Guns
Area Code: 928
$6250.00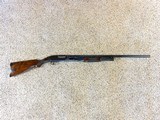 This Winchester was produced in 1927. The shotgun's serial number is 484734. It has a 28 inch solid rib full choked barrel. The forend is the early style 5 1/2 inch hand grip. The Black Diamind st
...Click for more info
Seller: HLV Fine Guns
Area Code: 928
$3950.00

Here is a Winchester Model 12 Black Diamond Edition in 12Ga. 30" full nickel steel MR barrel. Reblued, Checkered. Black Diamond stock. 14" LOP over origonal Winchester buttpad. Made in
...Click for more info
Seller: Caliber Sports
Area Code: 205
$1,800 obo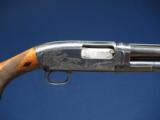 Winchester 12 20ga Black Diamond factory engraved in #4-5 pattern. 26 inch full choke solid rib. 90% original finish. SN 578,XXX. Nickel steel. AJW initials stamped on barrel and bottom of receiver. E
...Click for more info
Seller: Crosnoe Guns
Area Code: 573
$12,500.00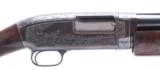 Winchester Model 12 Engraved 12 gauge pump action shotgun. Made in 1925 this model 12 has been meticulously and beautifully upgraded to a Black Diamond/Pigeon Grade model 12 field with Grade 5+
...Click for more info
Seller: B C Kinsey
Area Code: 913
$5995