Sorry! You're too late.
The Winchester SX4 Super X 4 Turkey, NWTF, MOOB, 12ga, 24" Factory Demo 511214290 GI# 101659192 has been sold.
Click
here
to see what else is available by Michael Murphy & Sons.
View other listings in this category....
Winchester Shotguns - Semi Auto SX4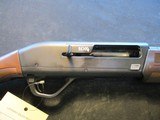 Winchester SX4 Hunter, 12ga, 26" Vent rib, 3" chamber, 2 factory flush chokes. SN is 11KZR236xx, made in 2017. Factory demo, gun might be unfired. We will trade for silver and gold.
...Click for more info
Seller: Michael Murphy & Sons
Area Code: 316
$799.00

Winchester SX4 Waterfowl Hunter semi-auto shotgun 20 gauge. Realtree Max-5 camo on stocks and metal. 26" ventilated rib barrel. 3" chamber. Invector-Plus chokes system. Satin oil finish chec
...Click for more info
Seller: Silver Creek Outfitters
Area Code: 208
$1,095.00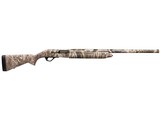 Manufacturer: Winchester Repeating Arms Model: SX4 Waterfowl HunterSKU: 511268692Action: Semi-AutomaticGauge: 20, 3" ChamberBarrel Length: 28" SteelCapacity: 4 Rounds (2.75" Shells) Finish: Mossy Oak
...Click for more info
Seller: Elk County Ammo and Arms
Area Code: 814
$899.99
"Synthetic model with 26"" barrel and a 3"" chamber. Comes with a fiber optic front sight and holds four shells. NEW. UPC 048702016868
...Click for more info
Seller: Collectors Firearms
Area Code: 832
$829.95
Winchester Model SX4 Field 20ga. with 28" barrel, vent rib with 3 chok tubes, IC, MOD, Full., 2 recoil pad spacers, red bead front . 1005 new in box. ADD 3% for credit cards, shipping is 3
...Click for more info
Seller: smjsports
Area Code: 260
$965.00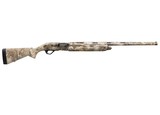 Manufacturer: Winchester Repeating Arms Model: SX4 Waterfowl HunterSKU: 511258691Action: Semi-AutomaticCapacity: 4 Rounds (2.75" Shells) Gauge: 20 GA, 3"Barrel L
...Click for more info
Seller: Elk County Ammo and Arms
Area Code: 814
$859.99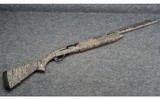 This Winchester shotgun is in excellent condition. The bore is clean with a smooth action. This shotgun makes for a great turkey gun. 12 Gauge
...Click for more info
Seller: Cabelas Gainesville
Area Code: 571
$999.99

NEW IN STOCK Winchester SX4 Waterfowl Hunter 20 Gauge Semi Auto Shotgun 28" Barrel 3" Chamber 4 Rounds FO Front Sight Synthetic Stock Realtree Max-5 Finish Manufacturers I
...Click for more info
Seller: DOMINIONOUTDOORS
Area Code: 540
$999.99

NEW Winchester SX4 Semi-Auto Shotgun 511206692, 20 Gauge, 28", 3" Chmbr, Mossy Oak Shadow Grass Blades Finish Item Number: 511206692 UPC: 048702017551 Gauge: 20 Ga Chamber
...Click for more info
Seller: DOMINIONOUTDOORS
Area Code: 540
$949.99 FREE SHIPPING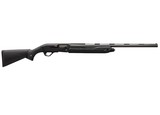 Manufacturer: Winchester Repeating Arms Model: SX4 Compact SKU: 511230690 Action: Semi-Automatic Gauge: 20 GA, 3" Barrel Length: 24" Steel Cap
...Click for more info
Seller: Elk County Ammo and Arms
Area Code: 814
$799.99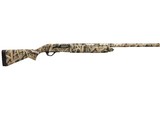 Manufacturer: Winchester Repeating Arms Model: SX4 Waterfowl HunterSKU: 511206692Action: Semi-AutomaticCapacity: 4 Rounds (2.75" Shells) Gauge: 20 GA, 3"Barrel L
...Click for more info
Seller: Elk County Ammo and Arms
Area Code: 814
$899.99