Sorry! You're too late.
The Winchester model 24 12ga GI# 101763896 has been sold.
Click
here
to see what else is available by Dozer 1.
View other listings in this category....
Winchester Shotguns - Model 24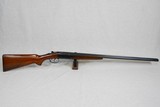 If you have been looking for an investment-worthy Winchester Model 24 Double Barrel in 16 Gauge for your collection here is your chance to get one of the nicest we have seen in some time. This p
...Click for more info
Seller: Antique & Modern Firearms, Inc.
Area Code: 859
SOLD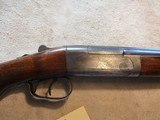 Winchester model 24, 20ga, 26" Fixed IC and Mod chokes. SN is 263xx, made in 1941. Factroy finish on both wood and metal, factory butt plate. Nice classic shooter! We will trade for silver a
...Click for more info
Seller: Michael Murphy & Sons
Area Code: 316
$899.00

Good project or parts gun. Left barrel and rib are dented stock has been repaired between the action and trigger guard.
...Click for more info
Seller: Griffin & Howe
Area Code: 973
$550.00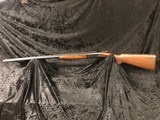 This Winchester Model 24 in 12 gauge is ready to get into the field! 30" barrels are choked Full on the left and Mod on the right. Bores are perfect on both barrels. Original st
...Click for more info
Seller: Scheels Guns
Area Code: 701
$1,149.99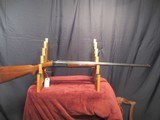 WINCHESTER MODEL 24 DOUBLE BARREL 12 GA SERIAL NUMBER 63885 BARREL LENGTH 28" CHOKE FULL AND MODIFIED. FACTRY BLUE AND WOOD FINISH OVERAL 85% ORIGINAL FINISH REMAINS.&nbsp
...Click for more info
Seller: MAX T. FRANCE
Area Code: 716
1195.00 NEW PRICE 895.00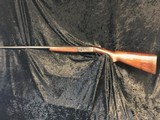 This Winchester Model 24 in 16 gauge is in very nice shape! Original stock and fore end retain much of their factory finish, with just a few scattered small handling marks throughout. Orig
...Click for more info
Seller: Scheels Guns
Area Code: 701
$1,399.99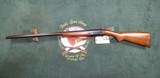 Winchester Model 24 Side by Side 12 GA Barrel: 30" Choked F&M LOP: 14 1/2" Made in 52 SN: 11617U
...Click for more info
Seller: bobsvintageguns
Area Code: 989
$895.00