Ross Rifles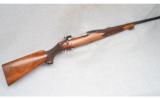 Seller: Cabelas Fort Worth
Area Code: 817
$799.99

Serial #11567, .303 British, 27 3/4" barrel with a very good bore that has some light freckling within the grooves. This well-traveled rifle has about 75-80% of the original blue remaining, mostly on
...Click for more info
Seller: Joe Salter
Area Code: 603
$1,245.00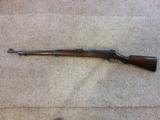 Quality Consignments Wanted! This is the Canadian Ross straight pull rifle. The serial number is 4907. The stock has many unit marks and property stamps on it. The bore is bright and clean. The action
...Click for more info
Seller: HLV Fine Guns
Area Code: 928
$1000.00
New in box Rossi .223 Blk/Synthetic YOUTH. Model: R223YBS Status: Available Construction: Steel Caliber: 223 Rem Capacity: Single Shot Barrel Length: 22" Action: Break Open Finish: Blue UPC: 6-62
...Click for more info
Seller: Halifax Supply
Area Code: 386
$299.99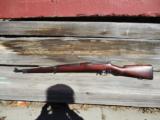 Military Ross rifle .303. The rifle is in very good condition but missing clip. Three day inspection and FFL required. Will trade for gold and silver.
...Click for more info
Seller: j reed collectable firearms inc.
Area Code: 870
$1000.00

Rossi S20220 .22 LR caliber rifle. Ducks unlimited multi-color special edition. Has extra 20 Gauge barrel. Excellent condition with box.
...Click for more info
Seller: Collectors Firearms
Area Code: 713
$289.95

Serial #1250, .303 British, 25" barrel with a very good plus, bright bore that has some mild freckling within the grooves. This is an import marked Ross sporter which has the Harris controlled-feed m
...Click for more info
Seller: Joe Salter
Area Code: 603
$875.00

Made in Montreal Canada 3 day inspection period. This rifle is on consignment. Offers considered. Please, no offers less than $300. Credit cards: 3% fee. Buyer will pay $27 for Fed
...Click for more info
Seller: REZZGUNS
Area Code: 602
$950.00

S# 12605, .303 British, 28 inch barrel, very good bore. This Mark II*** rifle shows Canadian markings on right side of butt with crossed off unit markings and round Quebec cartouche. Pistol grip is
...Click for more info
Seller: Joe Salter
Area Code: 603
$1,295.00

Serial #7691, .280 Ross, 26" barrel with a good bore with worn rifling. This is a nice rifle that retains 70-75% of the original blue that has silvered lightly along the raised edges, projections, an
...Click for more info
Seller: Joe Salter
Area Code: 603
$795.00

S# 960, 303 British, 28 inch barrel, good bore This Ross is marked "Ross Rifle Co. Quebec Canada 1905" on action. Buttstock shows faint C broad arrow, 5-10 date, acceptance marks, and cartouche, sto
...Click for more info
Seller: Joe Salter
Area Code: 603
$1,195.00

Serial #415, .303 British, 30 1/2" barrel with a good-very good bore that has dark freckling within the grooves. This rifle has an overall darkly freckled pewter gray patina, especially along the curv
...Click for more info
Seller: Joe Salter
Area Code: 603
$3,995.00